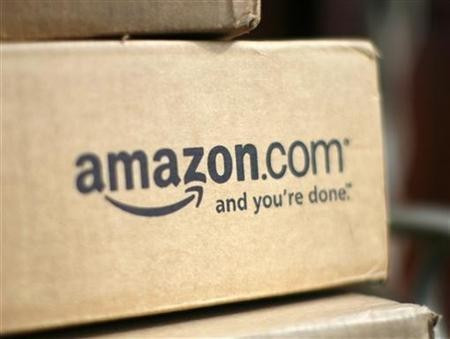 Online retailer Amazon is planning to acquire the book readers-centred social networking site Goodreads, a move that could give the online retailer bigger access to the reading community and reinforce its market strength.
In a statement, Amazon confirmed that it has reached an agreement to buy the San Francisco-based website, adding that the two companies share a passion to reinvent reading.
The deal is expected to be closed in the second quarter. Its financial terms have not been revealed.
"Goodreads has helped change how we discover and discuss books and, with Kindle, Amazon has helped expand reading around the world," said Russ Grandinetti, Amazon Vice President, Kindle Content.
"In addition, both Amazon and Goodreads have helped thousands of authors reach a wider audience and make a better living at their craft. Together we intend to build many new ways to delight readers and authors alike."
Founded in 2007, Goodreads is one of the most popular online bibliophile communities with about 16 million users. The site allows users to review, recommend and share opinions on books, apart from providing links to purchase them from online stores such as Amazon, Apple's iBook Store and Google Play.
As more consumers look to move from brick and mortar book-shops to online stores, websites that review and suggest books are becoming increasingly important.
Amazon's e-book service competes with those of Google and Apple, and it will be important to see if the company will continue to allow its rivals to be linked in the site.
More significantly, this is not the first time that Amazon makes such a venture into the social networking industry. The company already owns one of Goodread's rivals Shalfari and has a stake in another, Librarything. Both these firms are smaller than Goodreads.
Goodreads CEO and co-founder Otis Chandler has said that the deal could help bring Goodreads experience to readers across the world.
"Books - and the stories and ideas captured inside them - are part of our social fabric," he said.
"We're looking forward to inspiring greater literary discussion and helping more readers find great books, whether they read in print or digitally".