Amber Heard spotted with red bruises on her arm following leaked Johnny Depp video
Heard heads to Los Angeles as bitter divorce battle with Johnny Depp continues.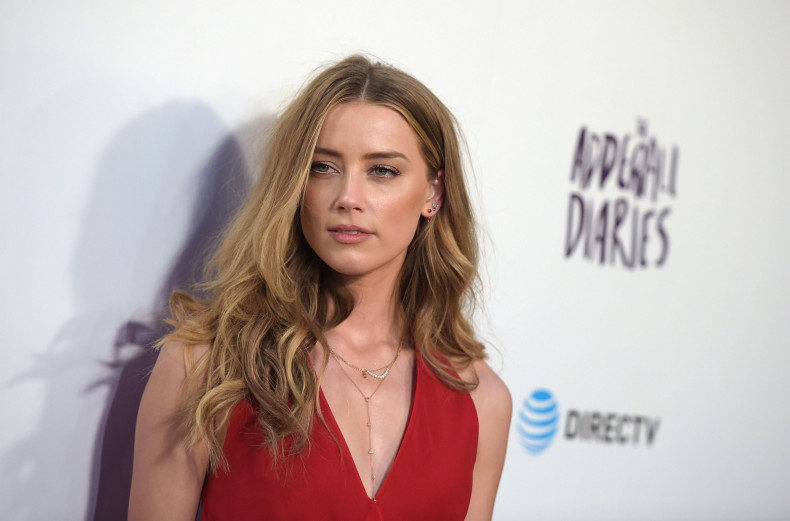 Actress Amber Heard, who arrived in LA on Friday (12 August), was pictured with painful-looking red marks along the length of her forearm as she was leaving LAX airport. In the photos, Heard, who claims she's a victim of domestic violence, is seen wearing a black jumper pushed up to her elbow, revealing the red marks on her arm.

After her arrival in LA, Heard attended her scheduled 10am deposition on Saturday, 13 August, as part of her ongoing divorce proceedings with Johnny Depp. The actress is said to be seeking a permanent restraining order against her husband.
Heard has not made any public statement regarding the marks on her arm. The images were captured by a paparazzo photographer and were published in the Sun on Sunday.
It's the third time the Hollywood star's lawyers have wanted to depose her about her abuse claims ahead of next week's scheduled trial relating to the temporary restraining order she was granted against her estranged husband.
This comes after she denied leaking a video, released by TMZ, in which her estranged husband Depp is seen throwing a glass and wine bottle across their kitchen.
"You want to see crazy, I'll show you something crazy," he says as he fills a glass of wine. When he notices that his wife is filming him he says: "Oh, you got this thing going? You got this going!" as he attempts to grab her phone.
Heard has alleged that she was "physically, psychologically and emotionally abused" by Depp throughout their 15-month marriage. She was given a temporary restraining order against her husband after she told a judge she "lived in fear" of the Pirates Of The Caribbean actor and was afraid he would return to their LA home to "terrorise me physically and emotionally." To prove her claims were true, she also shared
To prove her claims were true, she also shared images of injuries that she claims to have suffered in an alleged dispute, which appear to show bruising around her eye.
The restraining order states that Depp must stay 100 yards away from the actress and that he should not try to contact her until the divorce hearing, was later extended. Depp who denies all the accusations made against him is now fighting against having the restraining order against him to be made permanent.