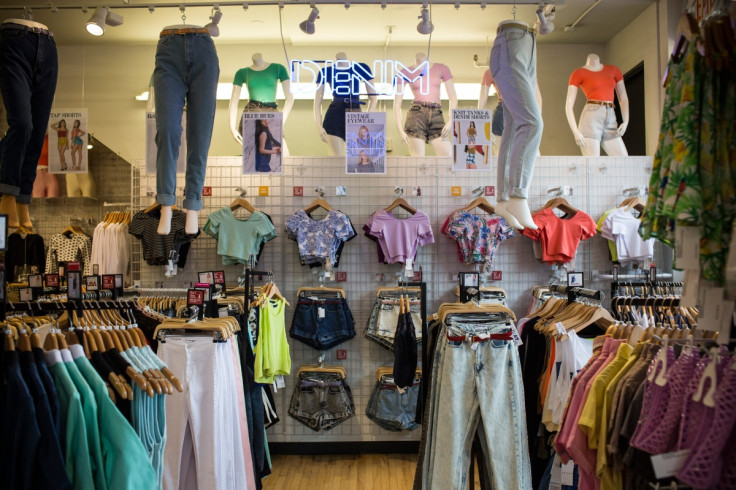 Debt-ridden clothing retailer American Apparel has filed for bankruptcy after months of declining sales and climbing costs. The retailer announced it had reached a restructuring deal and 95% of its secured lenders agreed to reduce its debts and interest payments.
The American brand has faced corporate and performance-related challenges, which became very public when the company's board moved to oust founder and CEO Dov Charney in June 2014. Charney left in December.
"This restructuring will enable American Apparel to become a stronger, more vibrant company," new chief executive Paula Schneider said. "By improving our financial footing, we will be able to refocus our business efforts on the execution of our turnaround strategy as we look to create new and relevant products, launch new design and merchandising initiatives, invest in new stores, grow our e-commerce business and create captivating new marketing campaigns that will help drive our business forward."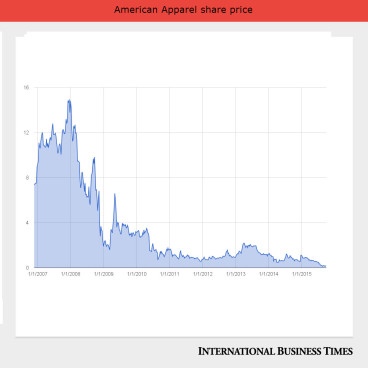 After reporting a loss of $19.4m (£12.8m, €17.2m) in the second quarter of its 2015 financial year, the company now has a debt of $300m. American Apparel said that it will cut down debt to $135m and creditors have committed $70m of new capital in support of its restructure.
Struggling to made a profit for the last six years, the company did not manage to keep down overhead costs or improve sales. Its share price, which was 15 cents per share at the company's peak in 2007, is now down 99.27% to a mere 0.11 cents.
The chain is said to have lost its mission and niche as a brand and it has been battling low-price competitors. With American Apparel's own factory in Los Angeles, the high labour and property costs weigh it down in competition with brands such as H&M and Primark, which predominantly have their factories in South East Asian countries
"This process will ultimately benefit our employees, suppliers, customers and valued partners," Schneider said regarding the bankruptcy. "American Apparel is not only an iconic clothing brand but also the largest apparel manufacturer in North America, and we are taking this step to keep jobs in the US and preserve the ideals for which the company stands.
"The company plans to continue implementing its strategic plan, which is focused on improving product selection, cost management, improving supply chain efficiencies, SKU rationalisation, maximising retail, e-commerce and wholesale opportunities, while continuing to create award-winning marketing campaigns that are positive, inclusive and socially conscious."
According to employee accounts, the internal problems started off with Charney, who used his own sexuality to sell clothes and was been reported behaving inappropriately on the factory floor, walking around in his underwear.