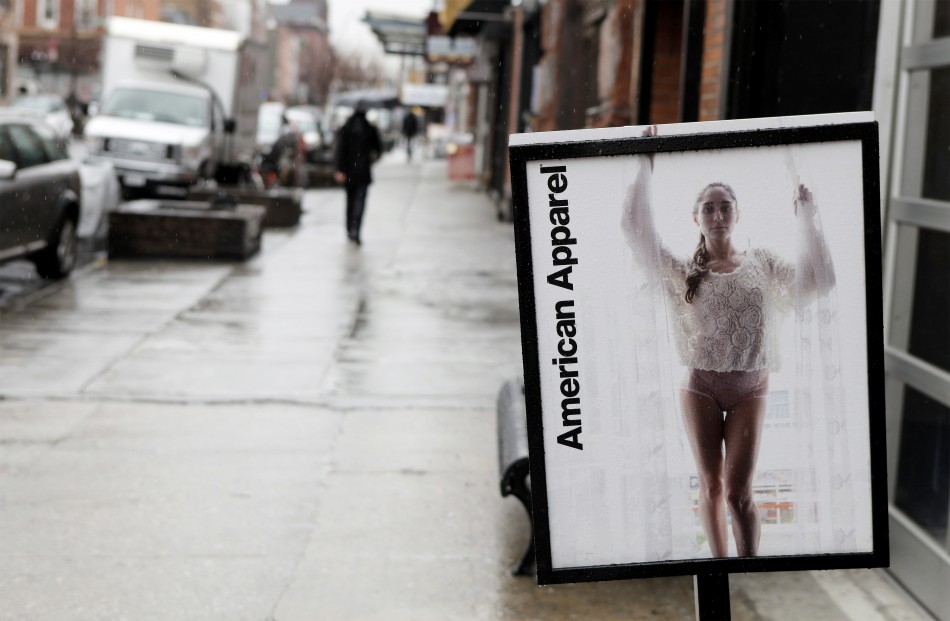 US fashion retailer American Apparel has appointed administrators to wind down its British stores.
The ailing retailer has brought in accountants KPMG to sell off the 13 shops it runs in the UK.
The Los Angeles-based firm, famous for its provocative ads and for making its clothes in the US, only emerged from bankruptcy in February.
The struggling firm is in talks to be sold to a number of licensing firms in a complicated US deal that may mean the business would again have to go the bankruptcy courts.
The firm's chief executive Paula Schneider left in September and is yet to be replaced. In recent years the business has faltered under weak sales and large debts.
KPMG said: "The UK and certain European operations are not part of the sale and are therefore likely to be wound down."
The firm's joint administrators, Jim Tucker and Richard Beard, said no redundancies have been made at the UK business, which employs just under 200 staff. They add that the stores continue to trade.
Jim Tucker, joint KPMG administrator, added: "The American Apparel group has been experiencing strong retail headwinds, which has culminated in the US parent deciding to stop inventory shipments to the UK. The UK business has experienced similar trading difficulties, resulting in the appointment of administrators.
"The 13 UK stores are well stocked and will continue to trade as usual in the lead up to the peak Christmas trading period. While the UK business is not part of the US sale, a number of the UK stores are in prime high street locations, and we will also aim to sell individual stores following the Christmas trading peak."
The business was launched in 1989 by its controversial founder Dov Charney, who repeatedly attracted a number of sexual harassment lawsuits from female staff.
At its height the firm employed over 4,000 staff in its downtown Los Angeles factory and was known as the largest clothing manufacturer in the US.