New details about the cast and plot for American Horror Story: Hotel has released online.
After four seasons of American Horror Story, FX President John Landgraf has promised that season five, will be a "huge reinvention for the series".
Till now we know that AHS Hotel plot is inspired by the 1935 screwball comedy musical, Top Hat. Production for the season will take place in Los Angeles, as the story is tied to the city, but other plot details are being kept firmly under wraps.
Lada Gaga will play the lead role in the series, and a new report suggest that the singing sensation will go blond for the role.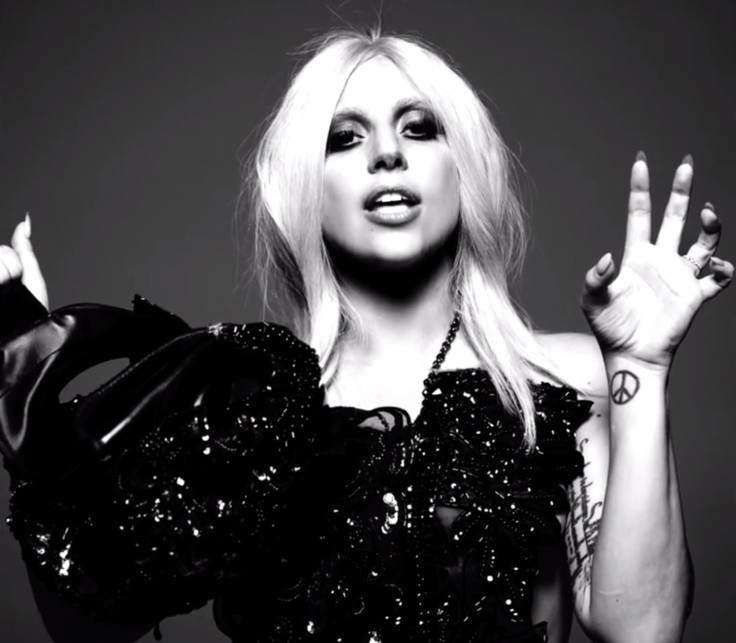 Gaga herself took to twitter and shared a picture of herself, presumably gave first look at her blond look in Horror Story and called out to creator, Ryan Murphy.
Here is the full cast update and their role in the FX Series
White Collar star Matt Bomer and Cheyenne Jackson announced that they would be joining AHS: Hotel. Bomer had a guest stint during Freak Show and Cheyenne had previously worked with Ryan Murphy as a guest star on Glee.
Other returning stars include Angela Basset, Kathy Bates, and Wes Bentley. Sarah Paulson and Evan Peters will also be returning, marking their fifth appearance on the show.
Ryan Murphy confirmed that Max Greenfield has joined the American Horror Story: Hotel cast.Greenfield, who played lovable Schmidt on New Girl, will be seen completely new light, according to Murphy.
Greenfield, who played lovable Schmidt on New Girl, will be seen completely new light, according to Murphy.
Evan Peters role in Hotel
Evan Peters recently teased what is ahead for American Horror Story season 5.
The actor admitted that he doesn't know much about what's ahead, but he knows that the concept is terrifying.
Peter told Gold Derby: "I don't know much but I know that hotels are terrifying and I'm actually very scared to start working on this one. I'm very scared."
"'The Shining' scared the crap out of me. I don't know if it'll be anything like 'The Shining' but anything in a hotel is terrifying. Just the energies, the different energies in the rooms and I have a feeling that the set are going to be gorgeous this year." he admitted.
Ryan Murphy previously teased Evan Peters role on Twitter.
American Horror Story: Hotel premiere date
Although there is no official premiere date for American Horror Story: Hotel is announced, but we going by Ryan Murphy's tweets the show will beck in October 2015.
A Den of Geek report speculates that, since season 2, which premiered later in October, closer to Halloween, American Horror Story tends to debut on a Wednesday during the first full week of October.
"That leads us to believe that American Horror Story: Hotel will premiere October 7, but we cannot be sure. Keep checking back to see when an official announcement is made." speculates the website.
Filming Update:
Production for American Horror Story will begin late summer 2015 in Los Angeles. Like previously installments, the season will run for 13 episodes and debut during October.
Previously a report said that Lady Gaga apparently had a bit of a wardrobe malfunction while filming something for FX's American Horror Story: Hotel.
Gaga had reportedly been doing a scene for American Horror Story when her breast got exposed, according to a new report by E! Online.
This confirms that the filming in some aspect has already started for the FX series.