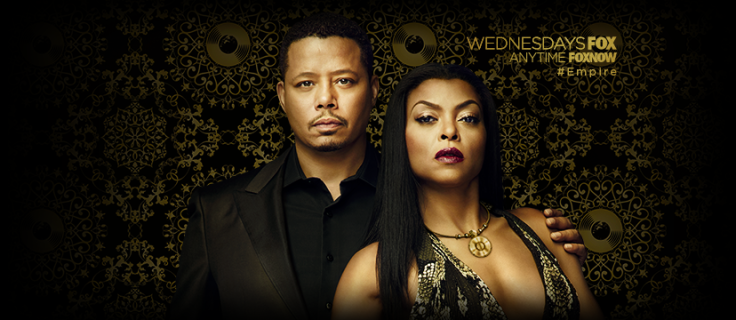 The premiere episode of Empire season 3 finally addressed the cliffhanger ending of the season 2 finale and revealed that it was Rhonda Lyon who fell off the balcony. Andre, who saw his wife plummet to death, confronted Anika Calhoun by nearly choking her until her water broke and she had to be rushed to the hospital.
Episode 1 of season 3 featured the birth of Belle Lyon and the demise of Rhonda. The chapter also found Jamal recovering from gunshot wounds, and Andre gave up his faith in God after his wife passed away. Meanwhile, Hakeem was seen trying to cope up with the fact that he was left at the altar by Laura and that his father married the mother of his child.
Lucious in his attempt to portray his family as perfect and that his marriage with Anika is not just a scam, invited his half-brother and FBI agent Tariq for dinner. The episode had several tense moments between Lucious and Cookie as well. "What me and you had is dead. You ruined it, forever... After tonight I think I'm done," Cookie told Lucious and confessed that she wanted to walk away from their relationship.
"Let me go, Lucious," Cookie told Lucious, to which he replied, "For you to say I gotta let you go means that I still got you." Cookie also offered a solution for them to work together. She said, "The only way this might work is... I need a wall. I do the music and you handle the business. And we stay out of each other's way."
The episode highlighted Andre's mental condition, which had gotten worse since Rhonda's death. The elder Lyon is seen in his apartment, blaming himself for her death and repeatedly cried, "Andre messed up".
And then he was seen reminiscing about Rhonda, who appears in his dream-like state and accuses him for her death. She said, "Andre did mess up. But you should have thought of that before you let that bitch murder me."
Although, Andre told Jamal that he was okay, it is clear that losing his wife is playing up in his head. The episode ended with Lucious confessing to Anika's daughter Belle that everything he did was to protect his legacy, as the camera panned to a teddy bear, which has a spy camera attached to it, and Tariq is on the other end listening to every word Lucious is saying.
The upcoming episode of Empire season 3 is titled Sin That Amends, which will air on 28 September at 9pm EST on Fox. Singer Mariah Carey will make her debut in the chapter and she will record a song with Jamal Lyon. Lucious will also try to repair his relationship with Cookie and find a way to win her back.
The official synopsis of episode 2 reads as follows: