The Americans season 4 premiere date and plot: What is next in store for Elizabeth, Philip and Paige?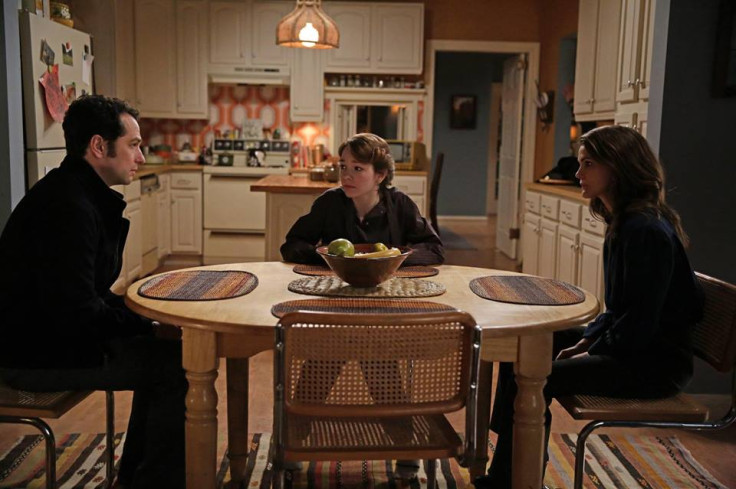 FX's spy series The Americans season 3 concluded with a huge turning point in the lives of the Jennings family.
The finale saw Philip (Matthew Rhys) seemingly about to tell Elizabeth (Keri Russell) that he wants an end to their "spy life", while their daughter Paige (Holly Taylor), confessed to her pastor that her parents are indeed Russian spies. Meanwhile, president Reagan denounced the Soviet Union as an "evil empire".
Executive producer Joel Fields has said that he and fellow showrunner Joe Weisberg knew early on that they wanted "to end Reagan's speech for all the possibilities it brings up".
"Here we have Paige in pain, trying to reach out to her parents but unable, and reaching out elsewhere. Which of course creates its own set of problems," Fields told Zap2it. "We have Martha [Alison Wright] ready to go home — both because she's convinced she's about to be exposed and because she doesn't feel truly accepted in her marriage.
"Philip, instead of doing something drastic to her, does something drastic for her. [He takes] off his wig, deciding to not double down, not triple down, but quadruple down on the trust he has in her by exposing himself... and Elizabeth [is] trying to hold all of them together and seeing Ronald Reagan beating the war drum as loud as he can about her people. For us, that's all propulsive character journey stuff," the showrunner continued.
Talking about season 4, Fields said that writers have just started working on breaking storylines and added: "In the television business they call it spoilers, and in the spy business they call it something else."
He did say, that season 4 will offer "a lot of great surprises". Does this mean Philip, Elizabeth and Paige's lives are only about to get more complicated?
Meanwhile, Weisberg in an interview with Entertainment Weekly spoke about the questions viewers should have asked themselves during the hiatus.
The producer said, "I think of that closing montage, and I look at Philip and Elizabeth. He's sitting there, almost with his head in his hands. He's just been at EST with Sandra opening up."
"He [Philip] can see himself evolving at this rapid rate where he's asking questions that he's never asked before about what's going on inside of him, which is a very beautiful thing to see a human being do, but it's a tremendous threat to him and to his job and his marriage. It's both dangerous and also wonderful at the same time," Weisberg explained.
Set in the early 1980s, The Americans, centers on the complex marriage of two KGB spies, Philip and Elizabeth, posing as Americans in suburban Washington DC.
Frank Langella is set to return for season 4, and will reprise his role as Gabriel, Philip and Elizabeth's mysterious KGB handler, reported Deadline.
Executive producer Joel Fields revealed, "Frank brings such instant depth and complexity to the part.
And Weisberg added, "You know that Gabriel loves Philip and Elizabeth. But you can also feel, on a visceral level, what he's been through as a Soviet. And if he needs them to do what they don't want to do, he's going to use everything in his power to make sure they do it."
Weisberg further explained, "Frank just gives you the sense of history, the history of a man who's been through a lot, but also that particularly sad, deep, yearning history of Russia that, frankly, Tolstoy and Dostoevsky make one feel. It's just awesome to be able to write for him."
Premiere date speculations
The Americans pilot season premiered on 30 January 2013, season 2 premiered on 26 February 2014 and its third season premiered on 28 January 2015. As we know the show airs on Wednesday nights, the foruth season could well premiere on 27 January 2016. Although FX is yet to officially announce the premiere date for the show's upcoming season.
© Copyright IBTimes 2023. All rights reserved.