The Flash season 2 has started filming and Grant Gustin has teased the return of Tom Cavanagh's character aka The Reverse Flash.
Gustin and Cavanagh took to Instagram to share a picture of the duo and teased "deuces" for Flash season 2.
Cavanagh also shared the same picture but with a more cryptic caption. He wrote, "Red and Yellow and all the colors in between.@grantgust "
Cavanagh hints at the fact that the Flash is also called Red Streak, because he wears a red suit, and the Reverse Flash is called The Man In Yellow Suit, because of his trademark colour.
Previously, Gustin also teased about Harrison Well's return in the season 2 premiere at SDCC 2015.
He said, "Right out of the gates, Wells and Barry won't interact at all. Wells is on the show, but we're introducing the Multiverse concept, so that's why he still exists...somewhere."
Another set picture shared by Gustin shows the entire cast filming together for a scene. The picture shows the Firestorm duo, and Grant in his classic red streak suit, alongside Iris, Joe, Cisco, and Caitlin.
Fans of the hit CW series will also see Barry with some new superpowers, alongside a new mentor in the upcoming season.
Grant Gustin revealed, "Barry will have a new mentor in season two. And they're already working together by episode two. In the second episode, Barry learns to do something new with his powers."
"We've never done it before, and it's pretty different from what we've tried on the show. It involves lightning, and it'll be pretty cool."
The CW show's season 2 has added two new villains to its cast. WWE superstar Adam Copeland will be seen as Atom-Smasher and Michael Ironside will play captain Cold's father.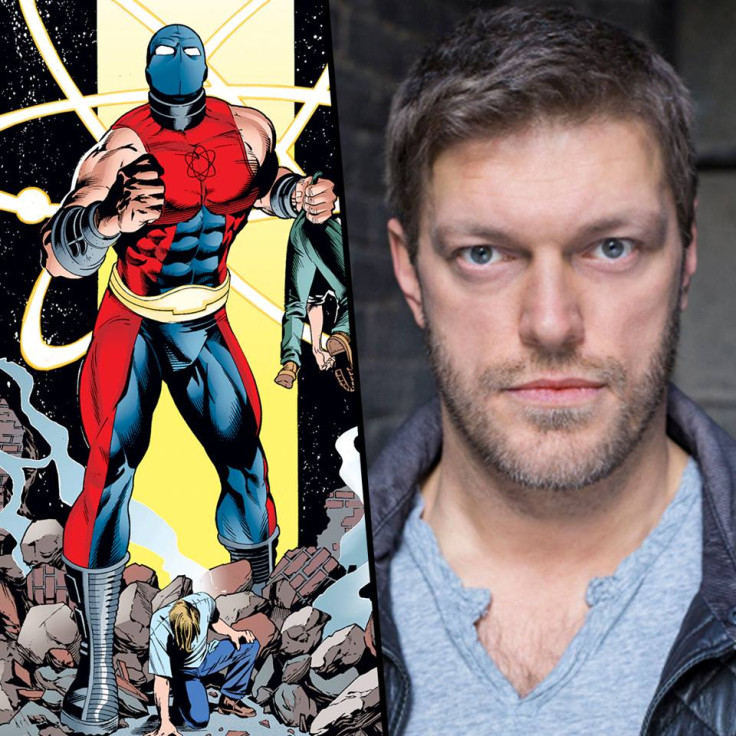 Michael Ironside plays Lewis Snart, career criminal and abusive father to Captain Cold and Golden Glider. According to The Hollywood Reporter, Snart is described as "a cold-blooded, ruthless career criminal" who, "returns to Central City [from prison] with a plan that will endanger both of his children."
Adam Copeland will appear in the season 2 premiere episode and here's how The CW describes his character.
"One of the most powerful enemies we encounter this season, Atom Smasher has come to Central City to kill The Flash. His incredible strength and ability to grow to enormous size makes him more than a match for Flash and the entire S.T.A.R. Labs team will have to come together to find a way to defeat him."
In the comics, Atom-Smasher is a hero. Al Rothstein, grandson to the villain Cyclotron, is godson to Al Pratt, the Golden Age hero known as The Atom before Ray Palmer took on the name.
Watch the Flash trailer unveiled at Comic-Con 2015.
The Flash season 2 will premiere on 6 October on The CW.