The America's Cup is the most prestigious sailing event in the world; it's sport's oldest international trophy and is so fast and precise it's described as Formula 1 on water. Despite Britain creating the competition back in 1851, it's not once lifted the cup in those 165 years.
Now, Great Britain's challenge to bring the cup home is skippered by Olympic Gold-winning sailor Sir Ben Ainslie and powered by the technical expertise of world-leading off-road icon, Land Rover. It's a partnership that makes British sailing fans' mouths water, while the amount of technology that goes into making BAR's (Ben Ainslie Racing) boat literally fly across the waves will make one's eyes do the same.IBTimes UK was invited to Land Rover BAR's headquarters on Portsmouth's seafront to see how it's done.
Design and technology from the car to BAR
Normally, the design and development of an America's Cup boat is a top-secret affair but the team opened the hulking doors to its impressive facility, which boasts as much high-tech innovation as what's inside. It's powered entirely on solar panels, is carbon neutral and even houses a pontoon beneath it to help boost local oyster population.
Here Land Rover's Advanced Engineering team – the same bunch of brains responsible for making its 4x4s dominate tricky terrains and contributors to the ground-breaking drive to develop autonomous car technologies – has been hard at work. You may be asking why a sailing team is partnering with a car manufacturer but winning all comes down to design and performance.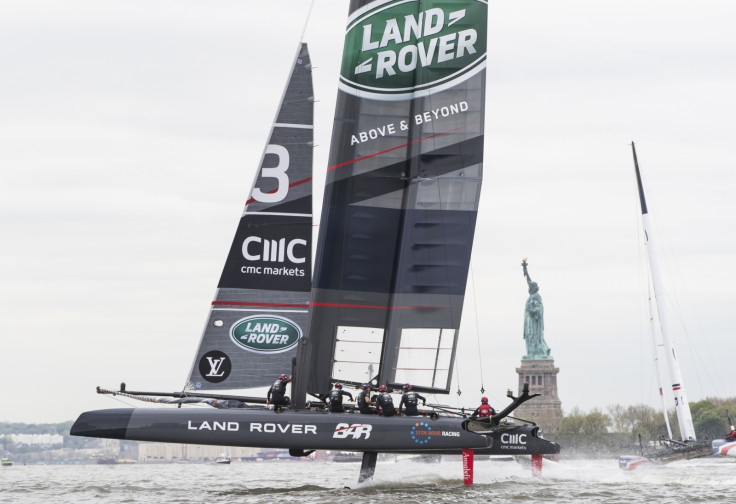 "This is Formula 1 on water and, just like F1, traditional methods of engineering and design don't cut it anymore. The boats are getting quicker, not just in terms of their top speed but also in terms of their acceleration and ability to change direction. We need to not just keep up with, but beat the competition and this is why we need Land Rover to tap into their vast engineering expertise and available testing tools," said Martin Whitmarsh, Land Rover BAR Chief Executive Officer.
Head of Research at Jaguar Land Rover, Tony Harper added: "We have delved into our talent base at Jaguar Land Rover to identify the most skilled engineers within the fields of aerodynamics, machine learning and advanced data processing which are an integral part of the workstreams."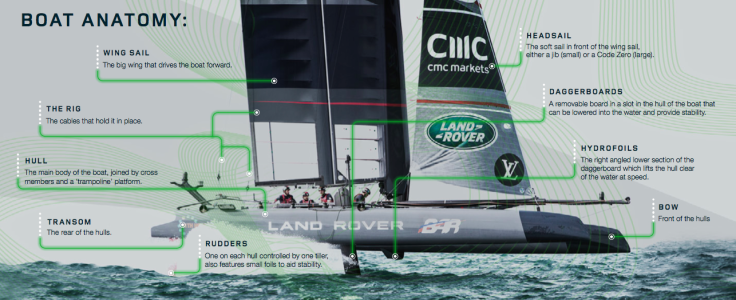 Their technical know-how has been put to use in the one of the most important parts of the boat – the sail. Or, should we say wing. Ainslie's boat is unlike the schooners you see poodling about marinas looking for a gust of wind to fill its flappy sail – this is a twin-hull catamaran capable of speeds in excess of 90km/h thanks to a technique known as foiling where the boat lifts clear out of the water to 'fly' on hydrofoils.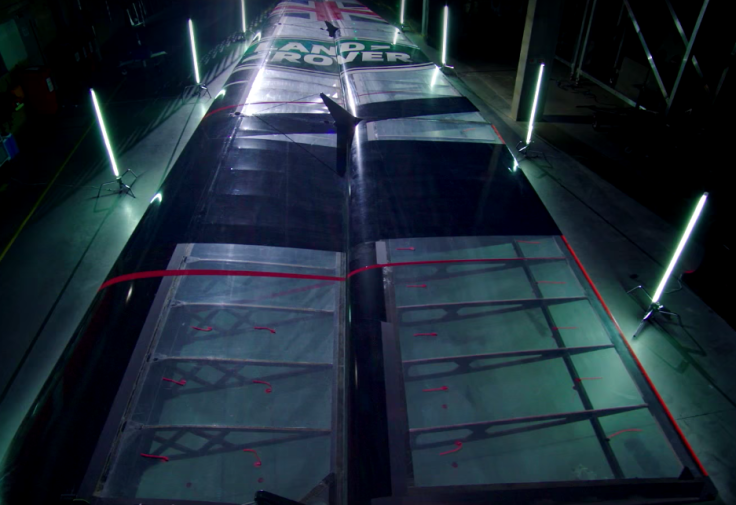 Its wing is a 78.6ft solid carbon fibre 'hard' sail the size of a Boeing 737 aeroplane wing and can create its own 'apparent wind' to the equivalent to 100bhp. Land Rover used the same computer programs used to create its cars on this integral component. By employing computational fluid dynamics (CFD) and finite element analysis (FEA) technology – key programs in understanding complex aerodynamics over an object – they were able to refine the design of the wing to give as much power as possible. Virtual reality is then used to 'get inside' and analyse the design to observe the effects of the wind and where improvements can be made – a method used in its car design process.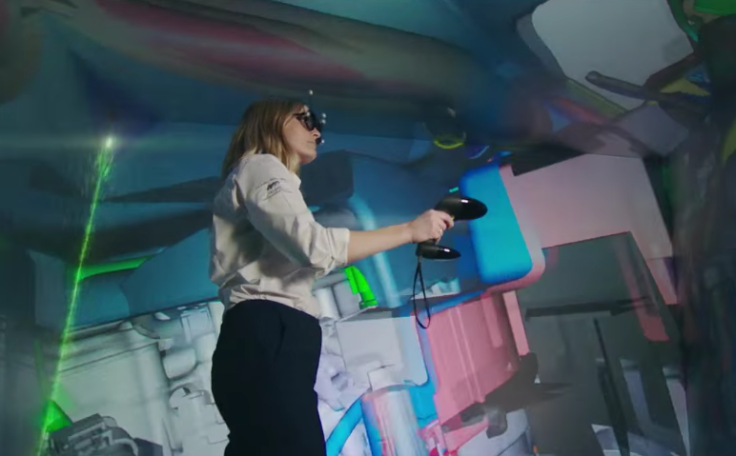 How the America's Cup works
The 35th America's Cup will be held in Bermuda in 2017 and in the lead up current holder Oracle Team USA goes up against five challenger teams in a series of races around the world to gain points. All the points collected will count towards who will take on the previous champion after the team that's victorious over a number of challenger races. Ten points are awarded for a series win, nine for second and so on. The winner will be given the
Using big data for minute margins
Creating the wing is only half the story. Aside from the physical side of things Jaguar Land Rover is harnessing its enormous data processing and machine learning expertise to help optimise the performance of the boat by identifying trends in the sailing data.
Testing boats are sent out onto the water loaded with an array of sensors to measure 300 variables from strain on the boat to gyroscopic motion. They collect up to 300GB a day of performance data, which can crunched in a vast database to understand what creates the fastest speed. This is where artificial intelligence comes in as with enough data relating to patterns of performance it can in-turn help can predict wind and wave behaviour, knowing exactly where the boat should be and its next vital manoeuvre in the race. This is the same AI Jaguar Land Rover is implementing in its quest for super-intelligent autonomous cars, which will one day be able to talk to each other.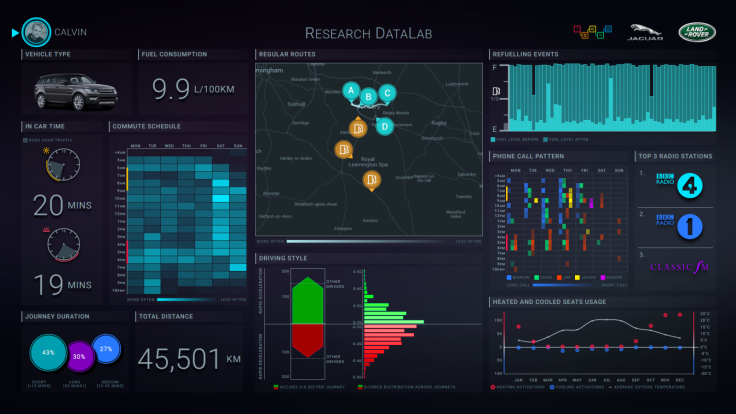 With its F1 on water moniker it's only fitting that in the BAR team is a former engineer of McLaren's racing team, Richard Hopkirk, who played a pivotal role in Lewis Hamilton's world championship season in 2008. This is a man who knows all about performance and analysis so bringing his experience of winning or losing by fine margins from the track to the high sea.
Bringing the cup home?
Nothing about this effort from Jaguar Land Rover and BAR is done by halves, or even nine-tenths. From opening a dedicated headquarters to hiring the best brains in the business to using bleeding-edge machine learning they've thrown everything at trying to win the America's Cup in 2017. It's an all-British venture that would make 'ma'am' and Brexiteers proud. At the time of writing Land Rover BAR lies in second place after six events, just ten points behind Emirates Team New Zealand. With this much design, engineering, technology and performance behind its sails (sorry, wing) things are looking good to bring the 'Auld Mug' home.