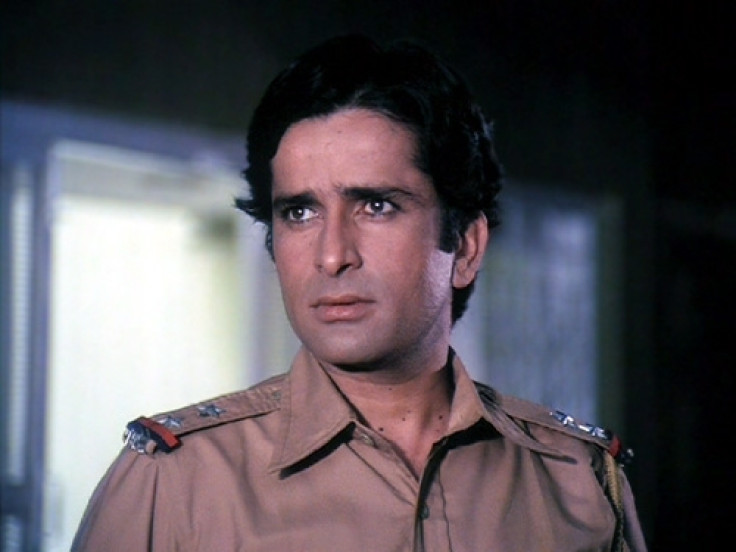 Veteran Indian actor Shashi Kapoor died on Monday (4 December), at the age of 79. According to reports, the Bollywood icon was suffering from health issues and was receiving treatment at a hospital in Mumbai at the time of his death.
"Yes he has passed away. He had kidney problem since several years. He was on dialysis for several years," his nephew, actor Randhir Kapoor, told Press Trust of India, informing that the funeral would take place on 5 December.
For many movie-goers who grew up in the 1970s in India, Kapoor was the golden boy of the big screen. His wavy locks and beatific smile were known to make female fans swoon and men attempt to imitate his style.
Born into one of the film industry's most prominent families, Kapoor started his acting career on the stage as a child star before moving to films. He made his debut as a leading man in the 1961 film Dharmputra and went on to appear in a total of 116 Hindi films. He also went on to become one of the first Indian actors to make the cross over into British and American movies. He starred in The Householder, Pretty Polly and Shakespeare-Wallah.
In July 1958, Kapoor, then only a 20-year-old theatre actor, married English actress Jennifer Kendal after meeting her in Calcutta. The couple went on to establish the Prithvi Theatre, one of Mumbai's most famous cultural centres. Jennifer died of cancer in 1984, leaving behind three children Kunal, Karan and Sanjana.
Since the announcement of his death, Bollywood has come out to pay tribute to the veteran star. Among them was Kapoor's close friend and co-star Amitabh Bachchan. An icon in his own right, the 75-year-old took to Tumblr to share his fondest memories with Kapoor, describing him as having immense star power.
"'Shashi Kapoor!' was what one heard as he extended a warm soft hand out to you in introduction; that devastating smile complimenting the twinkle in his eyes. He needn't have done so. Everyone knew him. But this was his infectious humble self," Bachchan recalls of meeting the man.
The two actors went on to star in Deewar together, as brothers who take different paths — one becoming a police officer while the other turns to smuggling. The film brought viewers one of the most famous dialogues of Indian cinema history: "Mere Paas Maa Hai," (I have my mother), which Kapoor's character uses as a riposte to Bachchan's character who is boasting about being wealthy.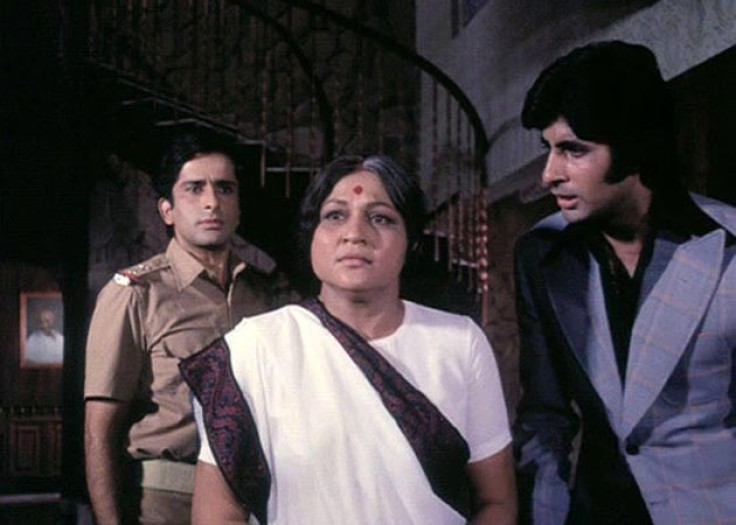 Before the two actors worked together and forged a close bond, 'Big B' recalls seeing a photo of Kapoor's. "I saw him standing by a Mercedes Sports car, a convertible, a smart trimmed beard and moustache, adorning involuntarily the face of this incredibly handsome man. It was a picture that filled almost an entire page of a magazine," the Sholay actor writes in his tribute.
"And I said to myself, as very uncertain thoughts raced through my mind of wanting to become a film actor, that, with men like him around, I stood no chance at all."