A prominent rights group has welcomed an appeals court in Senegal on Thursday (27 April)'s decision to uphold the life sentence for Chad's former president Hissene Habré for war crimes and crimes against humanity committed during his rule from 1982 to 1990.
The May 2016 verdict marked the end of a 16-year battle for justice by victims and human rights groups after Habré, who has been dubbed Africa's Pinochet for his crimes, was toppled in a 1990 coup.
But in January this year, Habré's court-appointed lawyers lodged an appeal against the former oppressive leader's life sentence for rape, sexual slavery and ordering killings, on the 74-year-old's behalf, saying the sentence was too severe.
In the final decision of a landmark case, the special court set up by the African Union (AU) in Senegal today upheld Habré's sentence, Reuters news agency quoted Wafi Ougadeye, the judge presiding over the court, as saying.
Following the decision, Amnesty International said the dismissal of Habré's decision was closing a dark chapter for his victims. "Today's judgement marks another significant milestone in the long and determined quest for justice by former president Hissène Habré's victims," said Erica Bussey, a senior legal advisor at Amnesty.
"This will inspire victims of serious human rights violations elsewhere to overcome the many obstacles on the path to justice. But we hope the judgement will also pave the way for other African countries to use universal jurisdiction to prosecute crimes under international law or for the establishment of similar hybrid courts, such as in the Central African Republic and South Sudan.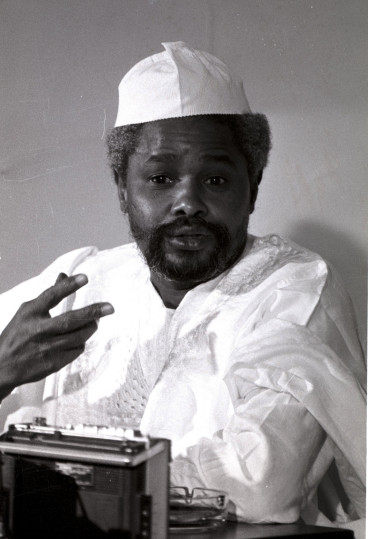 "The AU must ensure that the mandated Trust Fund implements the reparation order of the court effectively and fairly and works with international donors and the government of Chad to ensure that the fund has sufficient resources. Efforts should also be made to trace, freeze and seize Habré's assets for reparation.
"The conviction of President Habré does not bring to an end the quest for justice in Chad. Today's victory should serve as a reminder to the government of Chad that the victims of other serious human rights violations, including mass killings and sexual violence committed between 1982 and 1990 still demand justice and accountability."
A dozen victims present in courtroom in the capital Dakar cried, "We won!" when Wafi outlined the verdict. "Our patience has paid off. Never again will a dictator (...) be permitted to do horrible things and escape justice," Clement Abaifouta, one of the Chadian victims, said.
Habré consistently denied accusations that he ordered the killing of 40,000 people – with thousands more raped or tortured – while he served as ruler of the former French colony in central Africa.
In March 2015, in a groundbreaking decision, a Chadian court convicted 20 officials and members of the DDS secret political police force of carrying out acts of torture under Habré's presidency.