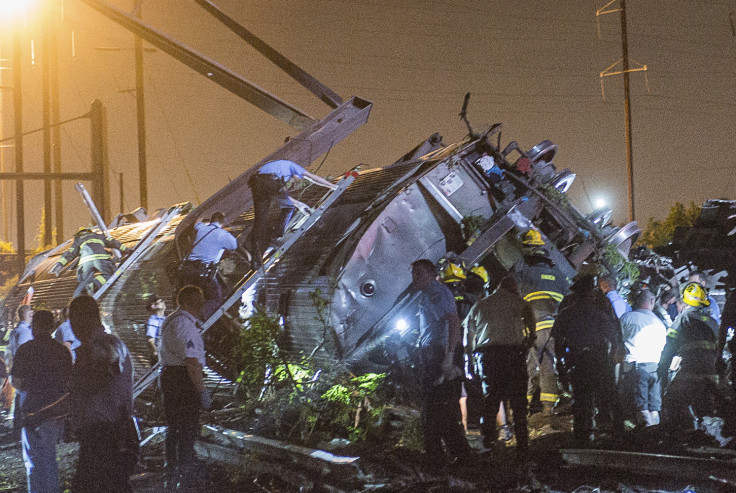 The deadly Amtrak train that derailed in Philadelphia en route to New York was going 100 mph — twice the authorised speed — when it zoomed around a sharp curve seconds before an accident that killed seven passengers and injured hundreds more, according to investigative sources.
The speed limit for trains at the curve several miles north of the downtown station is 50 mph, reports the Washington Post, which noted that this was "unequivocally" determined in a lab analysis of the train's data recording.
Investigators are continuing to pore over the mangled wreckage of the train, and workers pulled a seventh body from a crushed car. Among those killed was a Naval Academy midshipman and an Associated Press employee. The conductor of the train was uninjured and is being questioned by authorities.
Eight passengers were listed in critical condition. Officials were still attempting to account for everyone on board and relatives were trying to track down missing loved ones.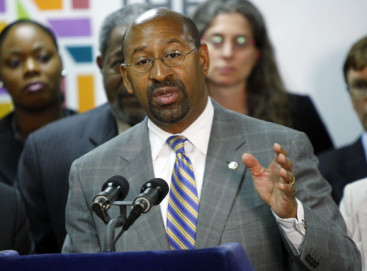 "We have not completely matched the manifest from Amtrak with the patient and hospital information," said Philadelphia Mayor Michael Nutter. "That is a very tedious process."
There were 243 passengers and five crew members on board when the train jumped the tracks minutes after leaving the Philly station on the sharp left curve. The train originated in Washington DC.
"When we first got on to the scene we could see people laying on the ground covered in blood," a nearby resident who rushed to the crash site told CNN. "The scene was very disturbing. It looked like something out of a movie. You could see the carnage.
"The train could only be described as a tin can that was crushed and ripped apart. Anywhere you look you could see pieces of the train all around you. You could see people trying to crawl out."
President Barack Obama issued a statement of shock and concern about the tragedy. "Along with Americans across our country, Michelle and I were shocked and deeply saddened to hear of the derailment aboard Amtrak Train 188," he said. "Our thoughts and prayers go out to the families and friends of those we lost last night."
Meanwhile, the Republican-led House Appropriations Committee voted 30-21 to reduce funding for Amtrak by $252m (£160m) - a cut of about 15% from last year's level - leaving a total of $1.1bn for the rail system. Committee members said they would revisit the funding once the cause of the crash is determined. The measure still needs to clear the full House and Senate before it would go into effect later this year, reports CNN.