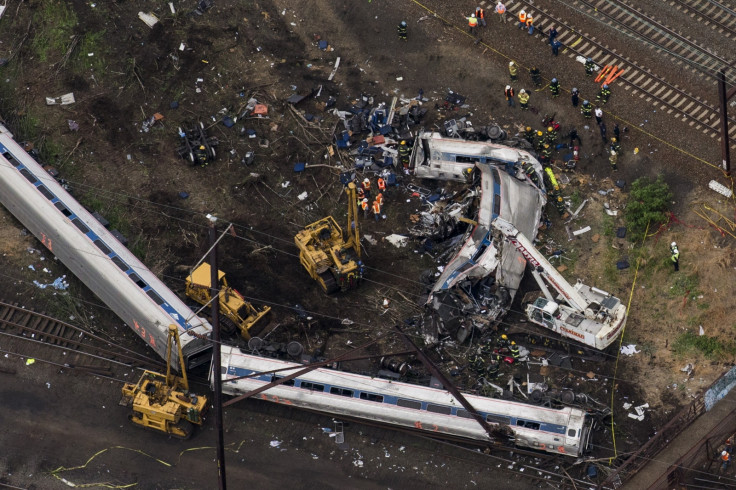 An Amtrak dispatcher injured in the deadly derailment crash this week has filed the first lawsuit in the accident, seeking $150,000 in damages.
Philadelphia resident Bruce Phillips is still being treated in hospital for a concussion, brain trauma and spinal injuries, his attorney Bob Myers told Associated Press. He was travelling to work in the Amtrak dispatch centre New York City when the train jumped the tracks. He was in the last of the train's seven carriages.
Myers said Amtrak is responsible for the crash whether it was caused by driver or mechanical error.
Investigators say the train was speeding around a sharp curve at 106mph — twice the limit — before the accident that killed eight passengers. The train sped for a full minute before the crash, said the lead investigator for National Transportation Safety Board, Robert Sumwalt.
A camera on the front of the train shows it was going 70mph 65 seconds before the video went dark. By 16 seconds before the crash, the train had increased to 100mph, soon reaching 106mph right before entering a 50mph section, according to Sumwalt.
Engineer Brandon Bostian, who was uninjured in the crash, has agreed to speak to investigators in the next few days. Bostian's lawyer has said that he has "absolutely no recollection of the incident or anything unusual," and does not have any explanation for what might have caused the accident.