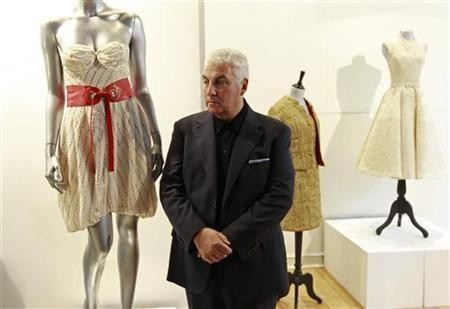 Amy Winehouse's father has defended the publication of a "tell-all" book about his daughter just weeks before the anniversary of her death.
Mitch Winehouse faced fierce criticism after news broke that he was set to release the book so soon after his daughter died from alcohol poisoning.
During his appearance on BBC Radio 4's Woman's Hour he told host Jenni Murray that he was not using his daughter's memory to help promote his own singing career.
"My career is running the foundation [the charity set up in his daughter's name to help young people in need] so that's why I am here to do," he said.
"I was singing before Amy was singing. I was singing 40 years ago as a professional singer. We do sell-out gigs in Germany," he added.
"All the money I raise [from singing] goes into the foundation so yes I am promoting myself as a singer.
"Every penny raised from the book, that I get, goes towards the foundation. We are doing a lot of work and helping a lot of people."
Amy, My Daughter is published by HarperCollins on 5 July.