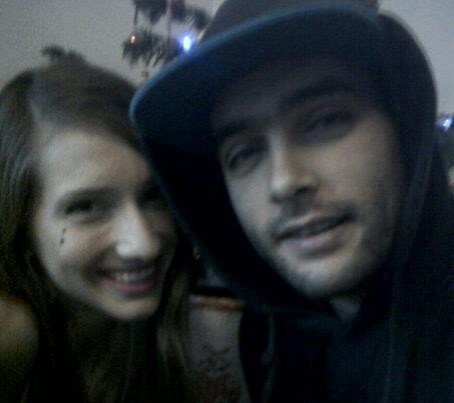 The image shows Russian woman Anastasia Voykina and boyfriend Felipe Lopes seemingly happy together but this picture was taken just days before she was murdered.
Anastasia Voykina, 23, was killed in her south London maisonette, said the Metropolitan Police, which have issued an appeal for help to track down her missing 27-year-old boyfriend. Felipe Lopes, 27, was arrested in south London in the early hours and is being quizzed by murder detectives.
Tests showed she died from multiple fractures to the face, head and neck caused by being beaten.
Voykina uploaded on Facebook the image of them together just two weeks before her death. In other posts on the site, she called Lopes "amazing".
Her worried family raised the alarm because they had not heard from her since 30 December.
Her brother, Sergi, issued an appeal for help on her Facebook page. He wrote: "I'm writing here cause the situation can't wait. Because it seems like she's lost. Last contact with us, with family, was exactly a week ago.
"It is a long time for us to worry. Usually we chat together day by day or so. This is not a joke. We are really worried about her."
A missing person report was made on 6 January and her body was found the following day.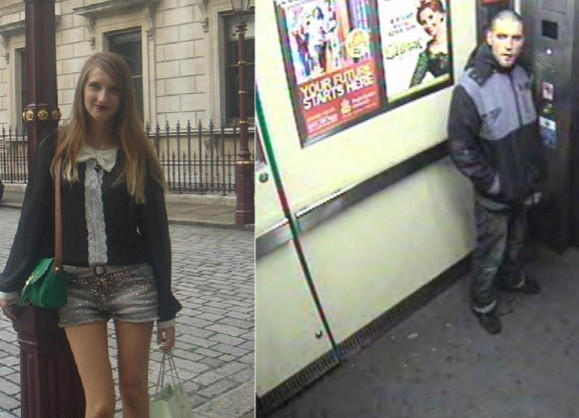 Her boyfriend was last seen in the Piccadilly area of central London two before days before Voykina's body was found at her flat.
Scotland Yard's Det Ch Insp Sheila Stewart said: "I am releasing this image of Felipe Lopes as I believe he holds vital information in relation to the murder of Anastasia Voykina. The image shows Lopes on 6 January at approx 8pm."