Norwegian mass killer Behring Breivik has shocked an Oslo courtroom by describing the massacre he carried out at Utoya island in graphic detail.
Breivik, 33, warned the court that his testimony on the attack he carried out on 22 July, killing 69 people at a camp for young Labour party supporters, would be "horrendous".
His unflinching descriptions of the bloodbath followed his claim that he would not have carried out the attack had a bomb he set off in Oslo city centre claimed more than eight lives.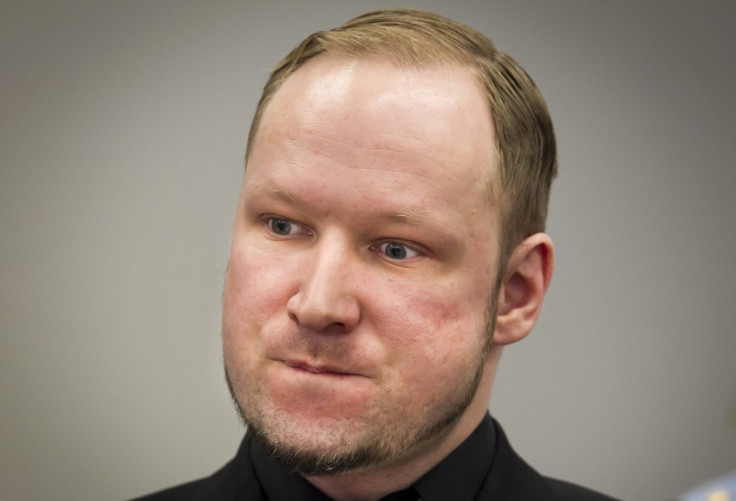 Journalists and members of the public were moved to tears as the defendant talked them through the shooting spree, which he carried out wearing a fake police uniform.
He trciked the head of the island's security into allowing him to be ferried on to the island soon after he detonated the bomb outside a government building. Breivik told the court that he "didn't want to do this".
Freelance reporter Paul Brennan tweeted quotes from the court. Breivik said: "I was walking with my rifle in my hand, in a bag. I thought, it's now or never. That minute seemed to last for a year.
"When I took the weapon in my hand, it was like 100 voices in my head saying 'don't do it, don't do it.'"
He then opened fire. His first victims were off-duty police guard Trond Bernsten, 51, and Monica Bosei, 45, the organiser of the youth camp.
In court he recounted recounted the methodical way he went around the island shooting his victims. The majority of them he finished off with a pistol shot to the head.
Trgyve Sorvaag, Norwegian freelance reporter, also tweeted from the courtroom, where broadcast from Breivik's testimony was blocked.
On entering a cafe on the island, Breivik said: "I remember nothing inside that first room. I have learnt afterwards that I killed six to seven people there, but I remember nothing."
He explained that many of his victims were frozen with fear and praying for their lives, allowing him to reload before executing them. He shot one victim outside the cafe who was listening to an iPod and oblivious to the chaos on the island.
Sorvaag tweeted: "Breivik talks so graphically about the killings I cannot repeat what he says."
Breivik also claimed that he tried to surrender with his first phone call to the police, which he made with a mobile phone dropped by one of his victims. They did not call back.
He continued the killing spree, at one point pretending to be an officer looking for the killer to coax victims from their hiding places before gunning them down. He would repeatedly shoot bodies on the floor after catching people playing dead.
"I looked at what I had done and thought it was horriffic," he said.
When he knew police were closing in on the island, he said he considered suicide, but decided to remain alive to spread his manifesto about his perceived war on multiculturalism.
Twice Breivik, who continued to insist he was not a child-killer, claimed he spared victims who he considered too young.
He claimed that the prolonged attack on Utoya would not have gone ahead if he had been successful in claiming more victims in his first bomb attack, which he hoped would kill at least 12 people and cause government buildings to collapse.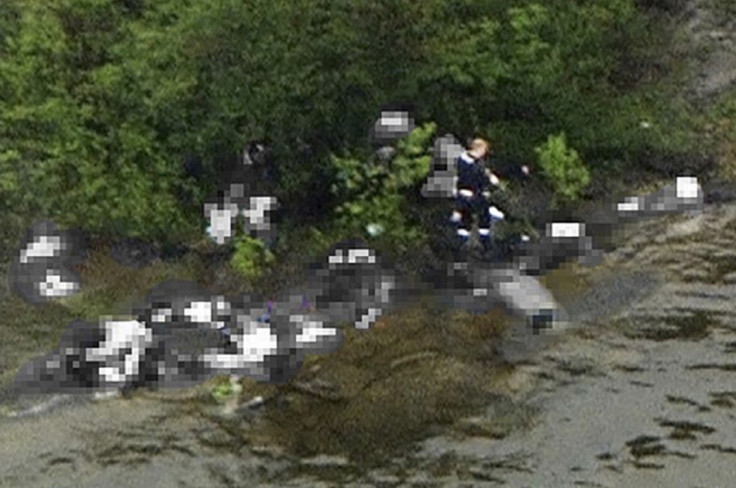 Breivik's graphic recounting of the attacks followed morning questions on his sanity and empathy for his victims. He repeated his assertions that he was not insane, but rather a political activist.
He told the court that he had to train his mind not to feel empathy so that he could carry out his attacks in the name of the anti-islamic Knights Templar group he claims to represent.
He attempted to paint a picture of himself as a normal man, who regularly went clubbing and socialised, and claiming a good relationship with his mother.
He said: "I think I would break down mentally if I removed the mental shields that I have built."
During the previous day of the trial, Breivik claimed he planned to kill everyone on the island - some 600 people - as well as film himself beheading former prime minister Gro Harlem Brundtland.
Breivik admits the 77 killings but denies legal culpability. A majority vote of three of the five judges will be required in the trial, which is aiming to determine Breivik's sanity and therefore his legal culpability, with a verdict expected in mid-July.
Breivik is charged with terrorism and premeditated murder for a bombing in Oslo's government district, killing eight, and a shooting attack at a political youth camp, killing 69.
He claims the court has no authority and has asked for an acquital, as he committed the killings in a pre-emptive atttempt to stop a war over multiculturalism in Norway. He branded the Norwegian maximum sentence of 21 years as pathetic and claimed he would rather be executed.
Sentences can be extended if a criminal is considered a menace to society. If declared insane by the court, he would be committed to psychiatric care. Both sides can appeal.
The trial continues