Anders Behring Breivik: Norwegian Killer Asks to be Declared Sane
Man who killed 77 in attacks on Oslo and Utoya island wants to be sent to prison, not psychiatric care.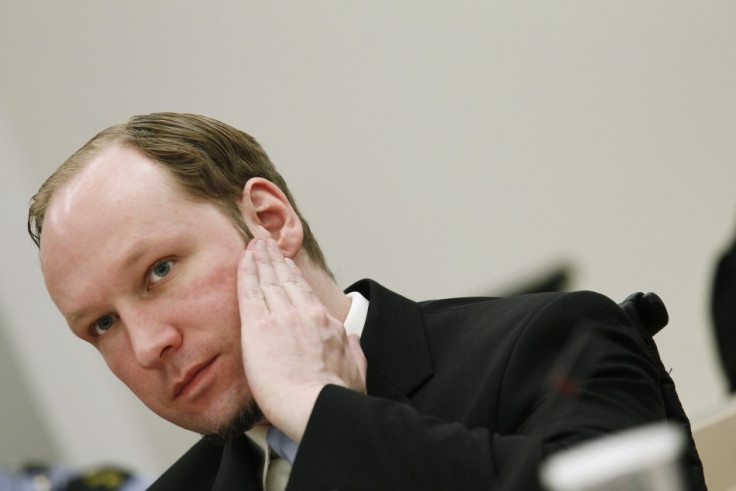 The defence team for far-right killer Anders Behring Breivik has asked the court to declare him sane and legally culpable for his actions.
In a strange role reversal, defence counsel Geir Leppestad and Vibeke Hein Baera opposed the application made by prosecutors who called for Breivik to be declared insane.
The defence team's position is unsurprising, considering the manner in which Breivik has spoken of his actions during the 10-week trial as well as his not guilty plea.
This role reversal reflects the unique nature of the trial, as the five-judge panel will have to decide between holding Breivik to legal account for his actions, thus seemingly validating his perceived political argument, or declaring him insane and thus removing his culpability for the crimes he has admitted he would happily do again.
Breivik told the court that he was operating under a banner of self-defence when he carried out the bomb attack in Oslo and gunned down members of the Labour Youth party on the nearby Utoya Island in July 2011, attacks which fell short of his aims.
Breivik's sanity has been the subject of two conflicting assessments. Lippestad told the court: "Forensic psychiatry is not an absolute science".
No history of violence
"To impose a diagnosis to explain [Breivik's] behaviour would deprive him of a fundamental human right - the right to bear responsibility for his own actions," he said.
Lippestad pointed to Breivik's youth, in which he had no history of violence, and the meticulous nature of his crimes, which showed a measured plan rather than a directionless "taste for volence".
"Why would somebody solely motivated by violence devote so many years of his life to this without a political project?" he asked.
"It is not violence that lies behind his acts, but political extremism."
Breivik said he was waging a war against multiculturalism as a member of a far-right group called the Knights Templar - a group that the authorities cannot confirm exists.
Monster of Norwegian court psychiatry
He was so sure of his cause and its political importance that he railed against the trial's focus on his sanity.
"It is sad that the monster of Norwegian court psychiatry has managed to take over this case. It should have been about the victims and their families and about the politcial basis and causes."
The trial has heard testimony from survivors of the attacks as well as the relatives of those who were killed. Many were left in tears during the trial as Breivik recounted his methodical killings in detail.
After Lippestad finished his summing up, the court heard from Kirsti Loevli, who lost her daughter Hanne on her 30th birthday when Breivik detonated his bomb in Oslo.
She said it was: "Horrible to listen to this man [Breivik]. Enough is enough. After this trial we no longer want to hear about it."
Unni Espeland, whose daughter Andrine, 16, was shot on Utoya, was applauded from the public gallery when she gave her testimony.
She said: "The question is not whether he is responsible or not. The important thing is that he never comes out, that we never have to cross his path in the street."
The lengthy trial, with its intensive nature and often painful detail, has put Norwegian's court system under considerable strain. The Norwegian people have gained worldwide acclaim for their poise and defiant adhesion to democracy throughout the ordeal.
In April, 40,000 protesters stood outside the Oslo district court house and showed their unity by singing songs in support of multiculturalism.
A smaller protest is planned for Breivik's closing statement, expected to be at least an hour long, as victims, their friends and family will walk out of the court.
If the panel of judges agree with the defence team, Breivik could face a maximum sentence of 21 years in prison, though sentences can be extended if a criminal is considered a menace to society.
If declared insane by the court, he would be committed to psychiatric care. Both sides can appeal the ruling to a higher court.
© Copyright IBTimes 2023. All rights reserved.