The death of former Russian spy Alexander Litvinenko in London from radiation poisoning may have been the third attempt on his life, it is being reported this evening.
A public inquiry into Litvinenko's death opens at the at the Royal Courts of Justice in London on Tuesday (27 January) with Litvinenko's family and campaigners hoping to establish the truth behind his death - and possibly detail the previous attempts on his life.
Litvinenko, a former spy with the successor to the KGB, the FSB, died in September 2006 aged 43. UK police believe he had radioactive polonium-210 slipped into his tea during a meeting with two Russian agents, Andrei Lugovoi and Dmitry Kovtun, at the Millennium Hotel in London's Mayfair three weeks earlier. Both Russians deny the accusations.
Litvinenko is known to have started working with MI6 after fleeing to the UK where he was granted asylum and British citizenship. He became an outspoken critic of the Putin regime, writing two books about the Russian secret service.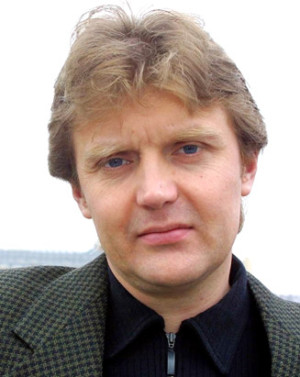 Litvinenko's widow Marina, with whom he had a son, says her husband blamed the Kremlin = and Putin personally - before his death. The Russian President, she said, was responsible for "everything that happened to him". Marina's lawyer told the BBC that she wanted some answers about "an act of state-sponsored nuclear terrorism on the streets of London".
The coroner chosen for Litvinenko's inquest, Sir Robert Owen, will chair the inquiry. The inquest was postponed and Sir Robert requested an inquiry because the inquest could not consider sensitive evidence.
Relations between Britain and Russia have worsened significantly since the incident, with diplomats expelled from embassies in both countries. In 2007 Russia refused to extradite Lugovoi under the terms of its constitution.
Following the Ukraine crisis last year and the appeal by Litvinenko's widow the UK government changed its mind about holding an inquiry. However Sir Robert has said it is inevitable that some of the final report will remain secret.
Related