Google's latest iteration of Android software will be reportedly coming to a number of HTC's One series devices soon.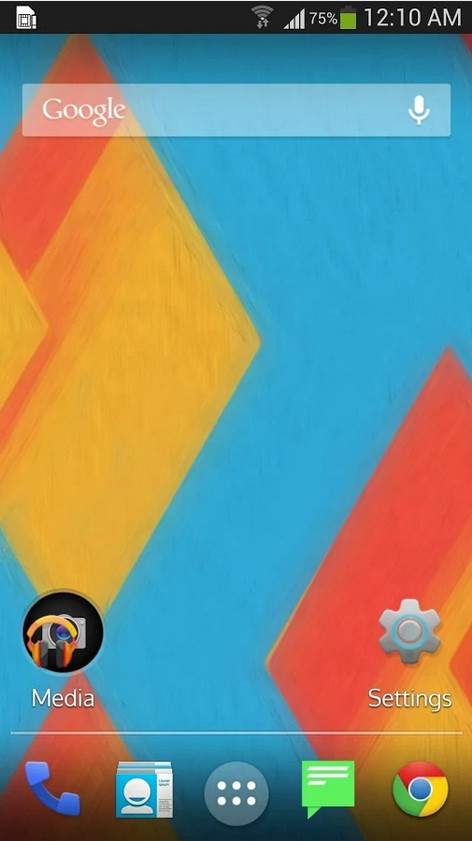 Twitter leakstar and XDA contributor, LlabTooFeR, has announced via Twitter that HTC One, which is currently running Android 4.3 Jelly Bean, will receive Android 4.4.2 KitKat sometime between January and February. The list also includes the dual-SIM variant on HTC One, One Max and One Mini, which are expected to receive the update is the said timeframe.
"All new devices such as One, One DualSIM, One Max, One mini will get 4.4.2 update in time frame January-February..." tweets LlabTooFeR.
It should be noted that the January-February timeframe is for the update in European countries. Other regions will receive the update a few weeks later.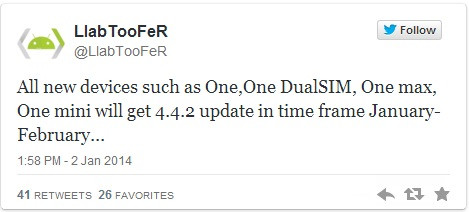 However, the HTC One X, which runs on slightly older version of Android-4.2.2, will not receive the KitKat upgrade as 18 months have already been passed since it was launched. Besides, the coding for the device based on Tegra chipset is harder than the devices powered by Qualcomm chipset, notes Softpedia.
"18 months have passed for this device and developing for tegra processor is harder than for qualcomm," says LlabTooFeR.
As for the features of Android 4.4.2, rumours say the upgrade will not include the HTC Sense 6 user interface. The latest UI is expected to arrive on some HTC devices sometimes in late Autumn.
In November last year, Google released Android 4.4 update for the HTC One Play Edition. Following this, the device received Android 4.4.2 upgrade in December.