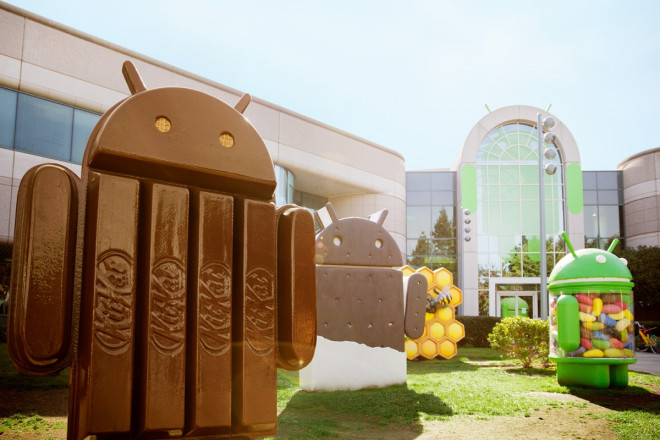 Google is reportedly testing a new Android 4.4.3 KitKat update with build KTU72B, according to renowned developer, LlabTooFeR.
Several Nexus devices including the Nexus 5 have been reportedly facing inherent software issues including battery-life problems and camera bug, following the Android 4.4.2 update.
Consequently, Nexus 5 users have been complaining of excessive CPU usage when the camera app is in use, which eventually leads to overall system lag and reduced battery-life.
However, the good news is that the new Android 4.4.3 update with build KTU72B is reportedly aimed at fixing the existing camera bug found in Nexus 5 devices.
LlabTooFeR writes in his latest Twitter update: "Android 4.4.3 is under testing. Build number is KTU72B. Probably it will fix known camera bug."
Root Cause of Camera Bug
It is ascertained that the root cause of camera bug points to background apps that constantly engage the camera app service. For instance, the Skype keeps accessing the camera app through its background service which is said to be the primary cause for the camera bug.
Workaround for Camera Bug
Industry experts have reportedly advised affected users to try rebooting the device and uninstalling third-party apps as a workaround to overcome this problem.
Google had earlier hinted at releasing a quick fix for the camera bug on Nexus 5 devices through its upcoming KitKat updates.
It is not yet clear if the Android maker will fix the inherent software bugs through incremental updates or a major Android 4.4.3 release, as a bunch of Nexus devices including Nexus 4, Nexus 5, Nexus 7 and Nexus 10 are awaiting a bug-fix update for the existing Android 4.4.2 KitKat release.
With scarce details available, the latest work on KitKat build KTU72B seems like a minor bug-fix update exclusively for camera bug. Presently, there is no further information about enhancements and other fixes that are expected from a major KitKat release such as Android 4.4.3.
Just a few days ago, another Android KitKat update with build number KTU65 was spotted running on the Nexus 5.
So, it is almost certain that Google will unleash the highly-anticipated bug-fix update for its Nexus devices in the near future. The only big question is: when?