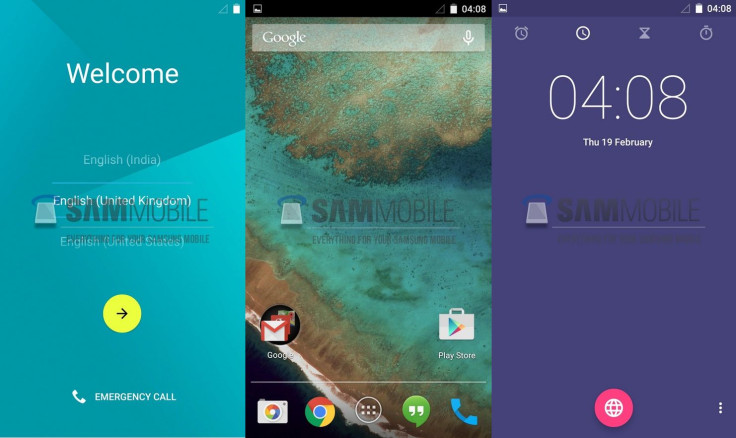 Android 5.0 leaked builds running on a few Galaxy devices including Galaxy S5, Galaxy S4 and Note 3 have come to light. Also, Android dessert treatment has been spotted on two more Galaxy smartphones.
Google has already rolled out the Android Lollipop update for its Nexus lineup such as Nexus 4, Nexus 5, Nexus 6, Nexus 9, Nexus 10 and Nexus 7 2013/2012.
The Google Play Edition devices from different manufacturers including Samsung, HTC and Sony are the top contenders to receive the update.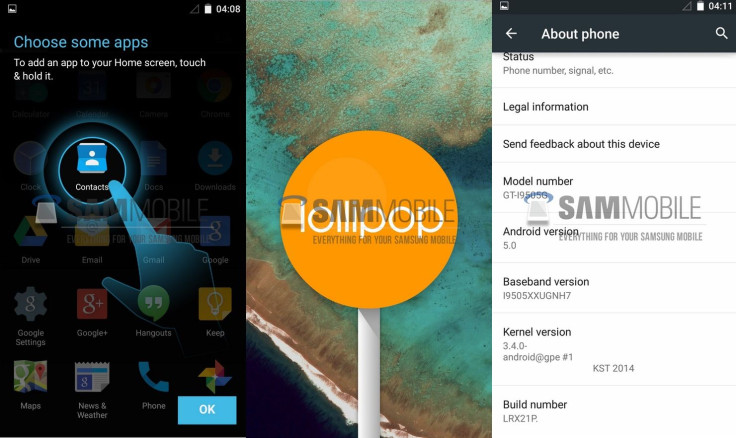 Samsung has already started testing the update on several Galaxy devices and also for the Galaxy S4 Google Play Edition (GPE).
Sammobile has obtained a beta build of Android 5.0 meant for the Galaxy S4 GPE and shared screenshots showing the new Android version running on the smartphone.
The screenshots suggest stock Android UI with the new Material Design and other features Google introduced in Android 5.0.
Besides, there are screenshots of Android's latest version running on the Galaxy Note 4. The photos show the lock screen with a new notification system on the Note 4 powered by Android Lollipop. There is another one with drop down menu with S Finder and Quick Connect, similar to the current version.
Samsung is expected to release the Android Lollipop update for its Galaxy smartphones soon.