When we're not talking about the chocolate version, Easter Eggs refer to surprise content that can be hidden in a video game, DVD menu, website, app or even movie credits. Easter Eggs usually include games, video clips, animations and jokes.
Google is one company that particularly likes these hidden gems - there are lots of funny phrases you can type into its search engine and it also puts on a pretty good April Fool's joke every year.
So it's no surprise that the internet giant has hidden Easter Eggs in each new edition of the Google Android mobile operating system for smartphones and tablets.
Here's a list of the current Easter Eggs available on Android, starting from Android 2.3 (Gingerbread) all the way to Android 4.4 (KitKat):
---
Android 2.3 (Gingerbread) - Zombie Androidpocalypse
---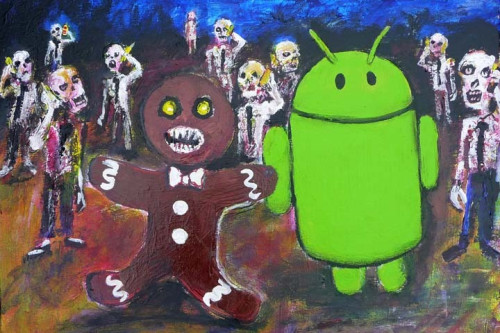 Are you scared yet? No? Well you should be. To access this rather creepy masterpiece, all you have to do is pick up any Android phone running Android 2.3 (Gingerbread), go to Settings > About Phone, scroll to the bottom of the menu and tap "Android Version" twice.
---
Android 3.0 (Honeycomb) - Tron: Legacy Bee
---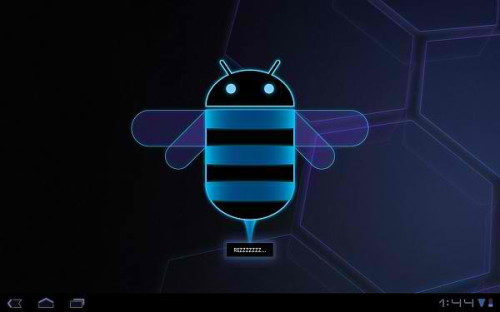 Fans of the Jeff Bridges' sci-fi film Tron will enjoy this Easter Egg, which acknowledges the similarities between the user interface of Android 3 (Honeycomb) and the design style used in the 2010 film, Tron: Legacy - which includes a lot of black with electric blue highlights.
To access this Easter egg, you will need a tablet running Android 3. Go to Settings > About and a picture of a bee with a speech bubble saying "REZZZZZZZ... " will take over your screen. In Tron, "rezzing" means to create, while "de-rezzing" means to destroy.
---
Android 4.0 (Ice Cream Sandwich) - Nyandroid
---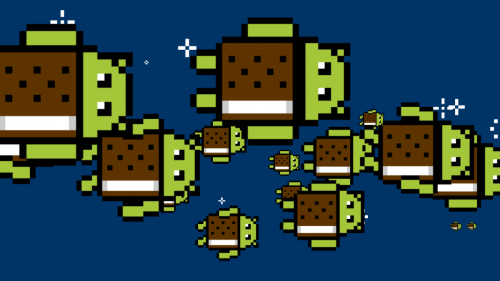 If you know your memes, you should be familiar with illustrator Chris Torres' creation Nyan Cat, a popular 8-bit animated gif of a cat wearing the body of a cherry pop tart flying through outer space with a trail of rainbows behind it.
In homage to the character, Google has created "Nyandroid". To access it, pick up any Android 4.0 (Ice Cream Sandwich) smartphone or tablet, go to Settings > About and keep tapping on the Android version number repeatedly until the Nyandroid appears.
To access the animation, press and hold your finger over the Nyandroid character until the animation of flying Nyandroids is activated.
---
Android 4.1 - 4.3 (Jelly Bean) - Jelly Bean Mini-Game
---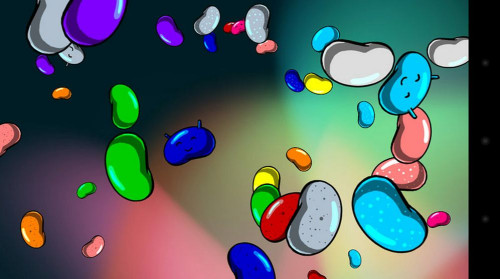 Like Jelly Beans? Google have included a mini-game for you to play with on any device running any version of Android known as Jelly Bean (versions 4.1, 4.2 or 4.3).
Go to Settings > About and keep tapping on the Android version number until a picture of a large red jelly bean character appears. As with the Nyandroid above, press and hold the jelly bean until the mini-game appears on the screen.
Just a warning – the game plays in never-ending mode.
---
Android 4.4 (KitKat) - KitKat Magic Tiles
---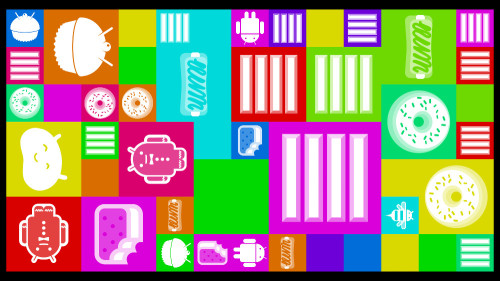 To access the Easter Egg on Android 4.4 (KitKat), the latest version of the mobile OS, go to Settings > About and tap on the Android version number once again.
The new Android logo made using the KitKat chocolate branding will appear, and if you hold down on the image, a large Windows Phone-style page appears with tiles of previous Android mascots that you can move around.
---
Android 4.1 and above - Dr Who Google Now
---
Introduced with Android 4.1 (Jelly Bean), Google Now is an intelligent virtual personal assistant similar to Apple's Siri that is available within the Google Search app for both Android and iOS. As the video above from Phandroid, if you ask Google Now the question, "When am I?", you will receive an answer that pays homage to Dr Who.