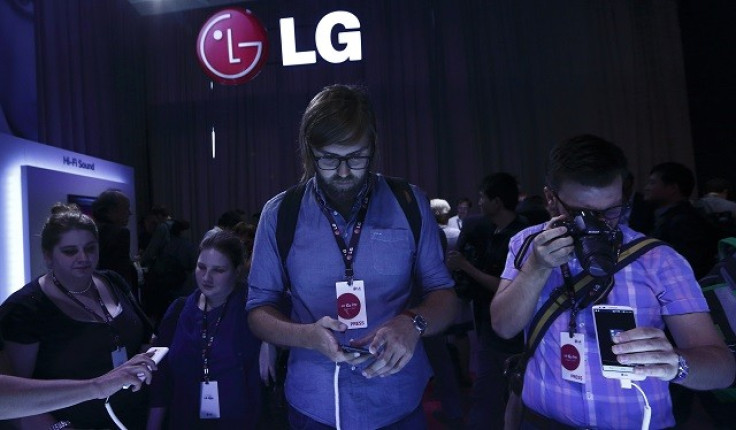 Users of LG G2, who have subscribed to Verizon's wireless network service in the US, can finally check for the much expected Google Android 5.0 (Lollipop) update that is now live throughout the country.
Announcing the latest rollout officially, Verizon states that LG G2 users can check out for the Android Lollipop OS update bearing software version number VS98039A, available via over-the-air (OTA) mechanism.
What's new?
Android Lollipop brings along a plethora of new features and enhancements for users of Verizon-driven LG G2 in the US.
Material design user interface (UI): The overall GUI look and feel has been updated following the G3 model. The latest flat graphic design not only gives a simple look but also makes the interface comparatively easier to use.
Enhanced notification control: The G2 Lollipop Notification panel now only requires a single swipe to display 'Notifications' and 'Quick Settings' at once.
New lockscreen notifications: Android Lollipop OS for LG G2, displays notification messages on the lock screen. While set to Swipe lock, tapping the 'More' section or swiping down will display all the notifications.
Hiding Notifications: This aspect can be configured via the Settings menu to 'Show all notifications', 'Hide sensitive only' or 'Hide all notifications' so that Notifications on the Lock Screen can all be displayed, selectively displayed or not displayed at all.
Screen Pinning: Users can find this feature in the recent App. Screen pinning locks the device to use only a single app, preventing the device from launching another app until it is unpinned by the user.
Home Touch buttons: Recent button will be inserted between Home and Menu buttons after the OS upgrade and the user can rearrange the button combinations.
Settings: Settings are now searchable. Users can search the Settings page by looking through the names and description of the settings listing.
Floating Action Buttons: Floating action button is added in some of the main applications to promote the key action such as adding or composing a new item. Floating Action Buttons can be found in the Clock, Contacts, Email, Messaging, and Music applications.
Download and installation of Android Lollipop within Verizon-driven LG G2 smartphones:
LG G2 users should generally see the Lollipop update as new OTA notifications (automatically), but a manual search for the update can also be performed in case no OTA notifications are received, post which the OS update can be downloaded and installed.
Manual initiation of Android Lollipop:
Before performing a manual search for the OS update, it is imperative for LG G2 users to ensure that the battery within their smartphones is charged up to at least 50% and connected to a Wi-Fi network.
From the Home Screen, tap the Menu Key and navigate to Settings > About Phone > Software updates > Check for Updates
When download is complete, a screen will appear stating that the latest software version is ready for installation. Choose Install Now
The device will power down and power back on. A screen will appear stating that the installation has been completed. Tap OK
How to download and install Android Lollipop while on roaming
If you are roaming you will not receive a system update notification. To update your device while you are roaming, it is imperative for you to be in an area where Wi-Fi is available.
Begin by enabling Wi-Fi on your device.
Once you are connected, an update notification will appear on your device. If the system update fails to install, you will get an error screen. However, this only means the software did not install properly. Remove and re-insert the battery and power the device back on. The device will power back on with original software and will prompt you once again to install the system update.