After soaring to success with a viral single, singer Andy Grammer has become a star in his own right but he has no problem being compared to fellow crooners John Mayer and Adam Levine.
The 31-year-old is currently promoting the UK release of his smash hit single Honey, I'm Good, which has become a major YouTube hit after scoring more than 27 million views in just seven months.
The love song features on Grammer's second album, Magazines And Novels, which some have likened to the folksy sound of two male singers in particular.
Addressing the similarities, the singer told the IBTimes UK's A-List at Sony Records' headquarters in London: "John Mayer – I grew up on his stuff, he was the guy that taught me how to play the guitar because he's got a lot of interesting chords that are jazzy.
"[He] was a major influence... It's not a bad comparison," he said, adding that he is also a huge fan of Levine and his band Maroon 5.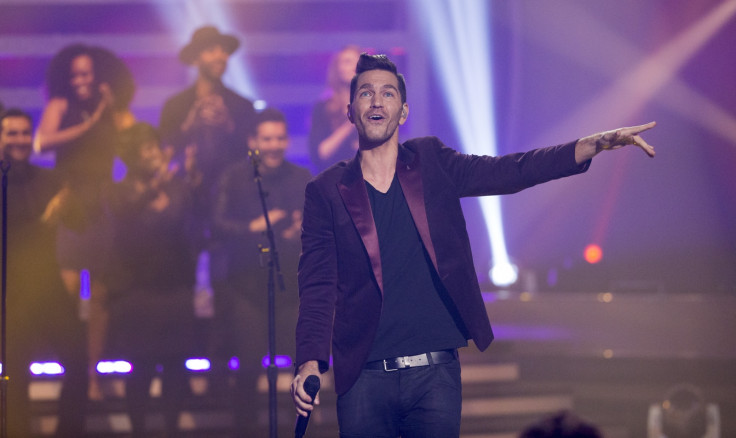 The Keep Your Head Up singer reveals that he had written more than 100 songs by the time he penned Honey, I'm Good but says he did not expect it to become such a hit.
He explained: "It was one of those ones I wrote really fast but it came at the very end of the album writing process. I had written over 100 songs and 101 was Honey, I'm Good.
"It was a lesson in persistence, I just kept showing up, writing and trying to find something that I cared about. This take on a love song is an interesting one that I hadn't heard before. It's fun when you catch something new."
Grammer certainly has not held anything back with his second LP, which was released in August 2014 in the US, featuring the track Holding Out, which was written about maintaining his virginity.
The singer said: "There was no way I could write that song and be copying anything else. It's very authentically me.
"Having done that on this album, I think I want to continue to do that for the rest of my life because it makes it so interesting."
Honey, I'm Good is available to download in the UK now.