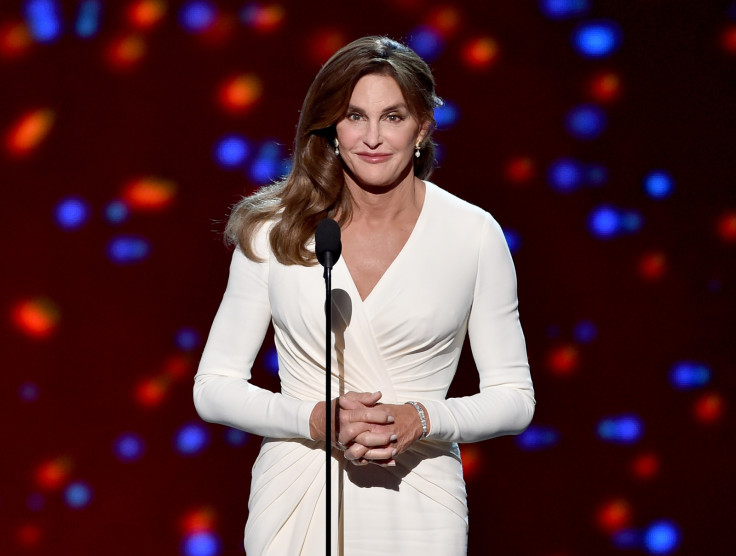 She only recently made her debut but, Caitlyn Jenner is already a fashion icon.
Following her stand-out appearance at this year's ESPYs, the reality star has made Vogue magazine's best dressed list.
She was given the seal of approval by the Fashion Bible in recognition of the floor-length wrap white Versace gown she wore when she picked up her Arthur Ashe Courage Award at the annual ceremony.
Coming in at second place in the online vote, Jenner beat off competition from the likes of her step-daughter Kim Kardashian, Scottish beauty Tilda Swinton, Israeli-Italian journalist Rula Jebreal, and Swedish Seventh Son stunner Alicia Vikander.
Only socialite and model Olivia Palermo was able to outdo the 65-year-old former athlete, who earned a Gold medal for a record-breaking win in the decathlon at the 1976 Olympic Games.
Each week, online users are given the opportunity to pick their best-dressed celebs using an online poll. Kardashian previously made the list with the help of her sheer Met Gala gown.
It is just the latest in a whole host of honours to be showered on the reality star.
Her transgender 'coming out' interview with ABC's Diane Sawyer drew a record-breaking 20.7 million viewers when it aired in April and after launching her certified Twitter account to coincide with the unveiling of her female identity she amassed one million Twitter followers in four hours, the fastest time in the history of the social-networking site.
Jenner is now expected to document her journey to becoming a woman in an eight-part series on E! Entertainment entitled I am Cait.
"I know I'm clear in my responsibility in going forward," she said during her acceptance speech.
"To tell my story the right way, for me, to keep learning. To do whatever I can to reshape the landscape of how trans issues are viewed, how trans people are treated, and then, more broadly, to promote a very simple idea. Accepting people for who they are, accepting people differently."