Andy Murray has said he has no plans to propose to his long-term girlfriend Kim Sears after winning Wimbledon 2013.
The 26-year-old tennis player beat Novak Djokovic in three straight sets on the Centre Court and was cheered on by Sears, 25.
After winning, he climbed up to kiss his girlfriend of seven years. The pair appeared at the Champions Ball later that evening.
After losing the Wimbledon final to Roger Federer last year, Murray was asked if he was planning to propose to Sears and replied: "I have no plans to get married just now. I am still fairly young but we'll see."
When he was asked the same question this year, he said: "No, I haven't thought about that yet."
The couple live together in a £5m six-bedroom home in Oxshott, Surrey. They have two border terriers, Maggie May and Rusty.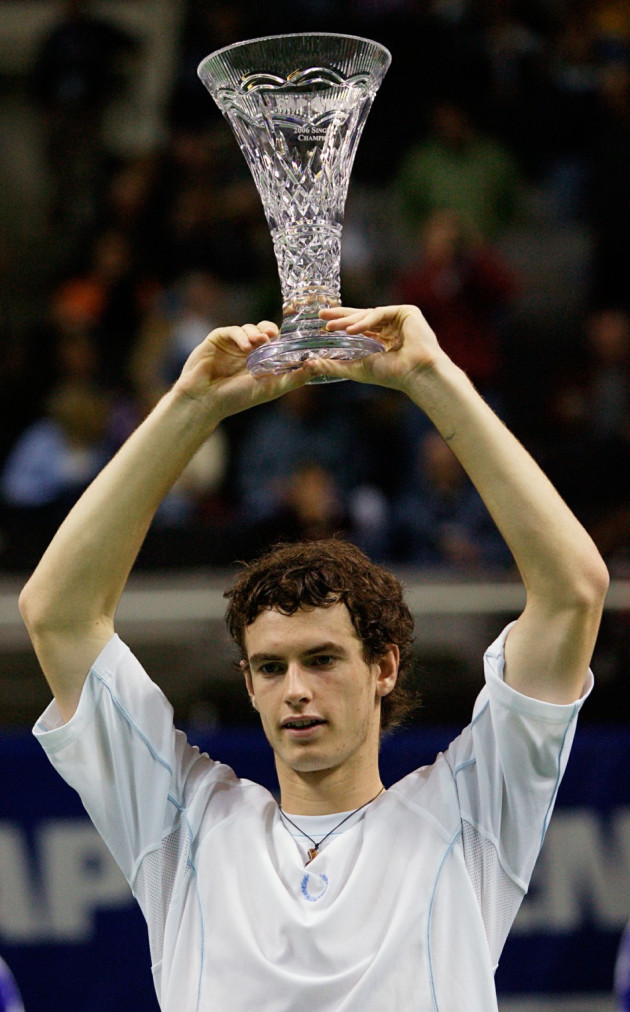 Murray met Sears in 2005 at a party for the US Open. Sears was with her father who was head of the women's section of the Lawn Tennis Association.
The tennis player was also asked about his plans to marry by Holly Willoughby on This Morning.
In response, Murray said: "I haven't planned it. But I only met you like 10 minutes ago, so I wouldn't be telling you first.
"It has been getting close to eight years that we have been together. She has been with me since the second time I played Wimbledon, just after the first summer I played.
"It has been good because her dad is a tennis coach and he still travels on the tour. She understands the sport well and is used to being away from her dad from a young age. She understands that sort of distant relationship, and yes it works well."
Roberto Forzonia, a sports psychologist who has worked with Murray, said he expected the pair to marry eventually. He told the Daily Record: "It would not surprise me in the least to see him marry Kim.
"She has brought him a calmness off-court and helped him to settle down. She is the rock behind his success. She is someone Andy can rely on - she has always been a shoulder for him to lean on in hard times.
"She is now enjoying the best time of his life with him and I can see exactly what Judy means about her being the best thing that ever happened to him - they are a perfect match."