'Angel of Death' Donald Harvey critical after savage prison beating
The 64-year-old was rushed to hospital from prison in Ohio after a fellow inmate attacked him.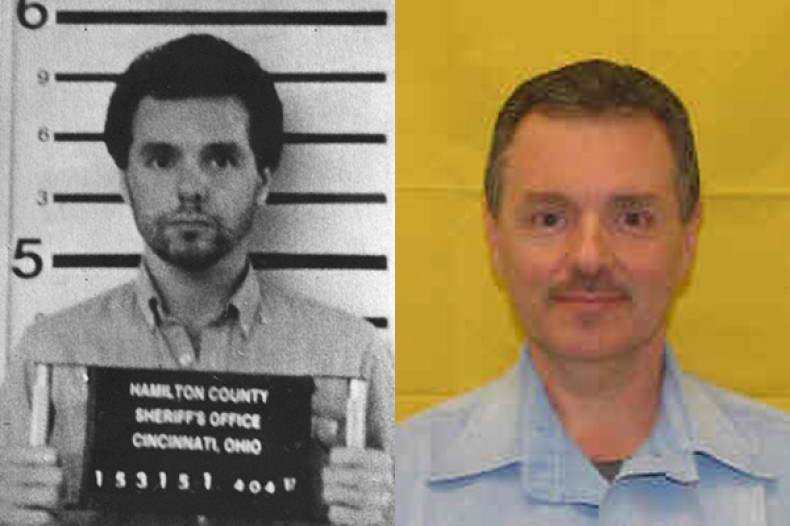 A notorious serial killer known as the "Angel of Death" is in a critical condition after being beaten up in his Ohio prison cell, according to authorities. Donald Harvey killed at least three dozen people while working as a nurse's aide in the 1970s and 80s.
Harvey was rushed to hospital after being found badly beaten in his cell on Tuesday (28 March) by staff at Toledo prison. Details of his injuries were not disclosed, nor was the identity of the fellow prisoner who attacked him.
The 64-year-old is serving multiple life sentences for the murder of 37 people, mostly by poison, in Cincinnati and Kentucky. He has also claimed responsibility for a further 18 deaths.
His first killing was made in 1970 and he was not arrested until 1987.
In 2003 he told CBS: "Most of the doctors would be so overworked, so busy, that a patient could die and the family doctor would not come in and pronounce the person dead. They'd have a resident do that. They just pronounce him dead and send him straight to his funeral home."
"The doctors go and spend all these years in school. And they'd always come in with this kind of superior attitude. You know, 'I know everything.' But yet, they didn't know nothing," he added.
Harvey claimed variously that he was a mercy killer putting dying patients out of their misery and also that he enjoyed the power of controlling who got to live and die on his wards.
He killed most of his victims by poisoning their hospital food with arsenic and cyanide. Others he suffocated by letting their oxygen tanks go empty. He was finally caught when a coroner smelt cyanide on one of his victims.
He is serving 15 life sentences and will be eligible for parole when he is 91.
Analysis by US magazine Mother Jones found that 19% of all men in US prisoners had been beaten up by others inmates. Between 3% and 9% have been sexually assaulted by fellow convicts.