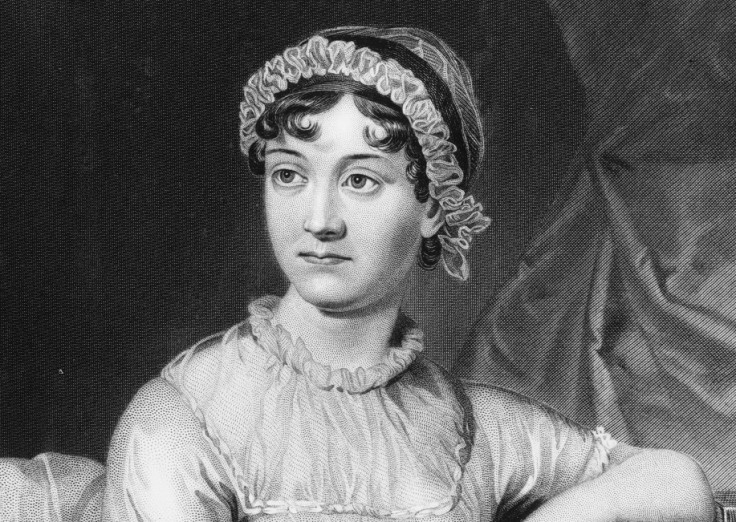 British writer Jane Austen could have died as the result of arsenic poisoning according to a new theory. The British Library has carried out tests on three pairs of glasses owned by the author, which shows she may have developed cataracts, possibly caused by ingesting arsenic. The toxic substance was found in water supplies in 18th-century England.
Austen, who died at the age of 41, was almost completely blind at the end of her life and wrote of her frustration about her "weak" eyesight in several of her letters.
Descriptions of the writer reveal that she had unusual skin pigmentation, another symptom of arsenic poisoning, according to crime writer Lindsay Ashford.
Her novel The Mysterious Death of Miss Austen suggests theories of accidental poisoning as well as the possibility she was murdered. Symptoms of arsenic poisoning include vomiting, abdominal pain and darker skin.
Although arsenic is well-known as a poison, it was also used as a medicine. Compounds of arsenic such as salvarsan were used to treat syphilis before the introduction of penicillin.
Austen's glasses were given to the British Library in 1999, but this is the first time in nearly 40 years that a detailed examination of them has been carried out.
"The variations in the strength of the British Library's three pairs of spectacles may indeed give further credence to the theory that Austen suffered from arsenic poisoning, albeit accidental."
She told MailOnline: "The prescription of the strongest pair would suggest that she suffered from significant eye problems. Hopefully this will give us an avenue for further research."
Professor Simon Barnard, an optometrist, believes that Austen's poor eyesight could have indicated more serious health problems, including diabetes, which was fatal at that time.
2017 sees the bicentenary of Austen's death. Her face will be on £10 notes, released this summer, and £2 coins as well as several exhibitions celebrating her life and writing.