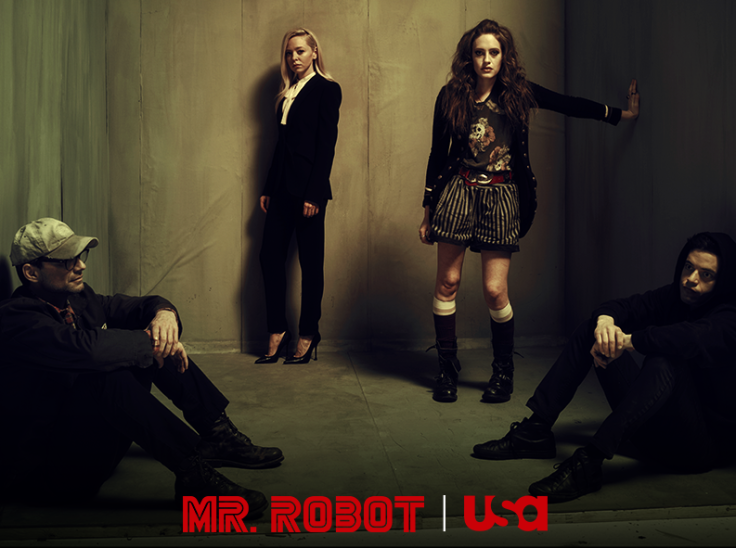 Elliot Alderson is back to doing what he knows best, hacking! In episode 4 of Mr Robot season 2, the hacker made several discoveries about his alter ego, Mr Robot, and also swung into action to help his sister Darlene.
Wednesday's (27 July) episode featured Elliot challenging Mr Robot to a game of chess, with the winner allowed to take over the hacker's mind. However, Elliot soon realises, after many stalemated games, that they can't beat each other.
Meanwhile, Angela tries to blackmail CEO Phillip Price into giving her a better position at E-Corp, but her attempts fail. Darlene gets herself deeper into trouble, with the FBI raiding the arcade and Romero's sudden death. She then asks for her brother Elliot's help to get out of the mess. The episode ends with Elliot getting back into the hacking world by attempting to hack the FBI.
The upcoming episode of Mr Robot will find Darlene asking for Angela's help, but Elliot doesn't want to get his friend involved in the mess. Episode 5 is titled, eps2.3logic-b0mb.hc, which will air on 3 August, at 10pm EST on USA Network.

The official synopsis for the upcoming chapter reads as follows:

The promo released shows Elliot telling his alter ego, "This is what you wanted, remember?" But Mr Robot furiously replies, "You are wasting your time!" Then we see Darlene and Elliot discussing something involving Angela, but Elliot immediately retorts with, "She cannot be involved!"
But judging from the promo, Darlene goes to Angela asking for help despite her brother's wishes. Angela asks Darlene, "What exactly do you want from me?" Will Angela get dragged into Elliot and Darlene's mess? Keep watching Mr Robot season 2 to find out more.