Watch Mr Robot season 2 episode 4 live online: Elliot's alter ego wages war for mind control
If Elliot loses the 'game' Mr Robot will take charge over the hacker's mind in USA network's drama.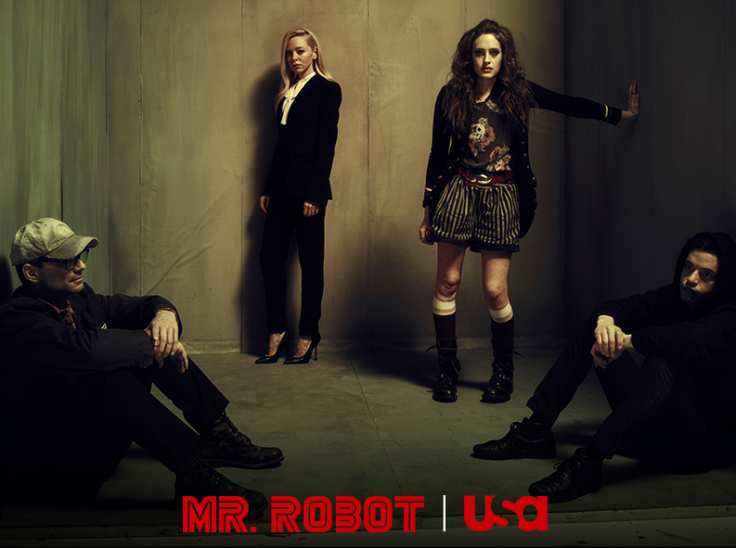 Elliot Alderson's alter ego ­Mr Robot will wage a war to take control over the former's mind, in the upcoming chapter of Mr Robot season 2. Episode 4 is titled eps2.2init1.asec and will air this Wednesday (27 July) at 10pm EST on USA Network.
Click here to watch Mr Robot via live stream on USA Network. You can also watch the episode online by clicking here.
Elliot will make a new friend in Ray, who will give him some useful advice about getting rid of the battle within, and on how to delete Mr Robot from his life. Ray suggests the hacker to "make peace with the enemy." The promo for episode 4 released shows Mr Robot challenging Elliot for a dangerous game.
"One game! And the winner takes all," says Elliot's alter ego. "What happens if I lose?" questions Elliot, to which Mr Robot replies, "I get to be in charge, once and for all."
According to the synopsis for episode 4, Darlene, who has now taken over fsociety's mantle, will consider who is the bigger threat– FBI or the Dark Army.
Elsewhere, after the sudden death of hacker Romero and evidence linking him to fsociety's arcade in in episode 3, FBI field agent Dominique "Dom" DiPierro will swing into action. According to the synopsis for episode 4, Dominique will make a discovery in the episode. Is she close to nabbing down fsociety? Only time will tell.
Grace Gummer, who plays Dominique attended the Comic-Con 2016 and wherein she shared a few details about her character, Dom. "She has an instinct about who did it and why they did it. She'll stop at nothing to find that out."
Although Dominique is focused on getting to the bottom of the five/nine hack, Gummer said she used work to cover up her personal shortcomings. She revealed, "I think she uses her work to cover up her own issues that she deals with. What you see at first is not what you're going to get. ... Like everyone else, she's a very complicated, layered, weirdo."
© Copyright IBTimes 2023. All rights reserved.