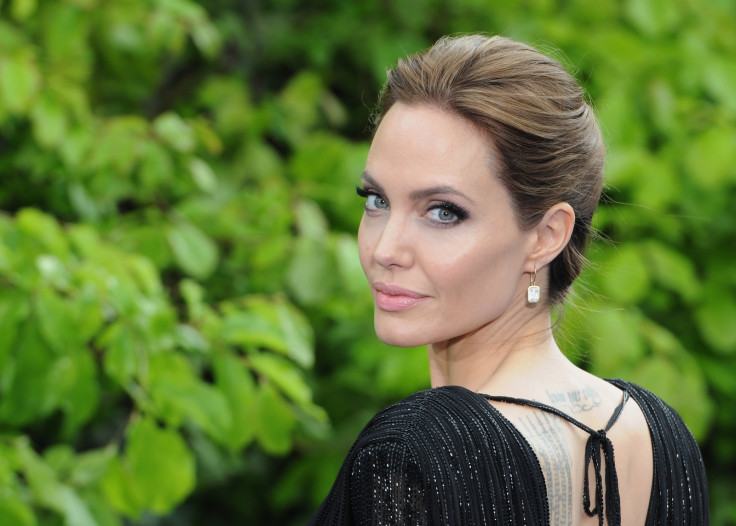 Turning 41 today (4 June), Angelina Jolie has been concentrating on her humanitarian work of late – urging European nations to offer aid in the refugee crisis, contributing to a master's course at London's School of Economics. It's almost easy to forget her meteoric rise to stardom in movies.
What better way to celebrate the actress's birthday than look back at career-best performances, from HBO TV biopic Gia to the Academy Award nominated Changeling, directed by Clint Eastwood. First up on our favourites list...
Gia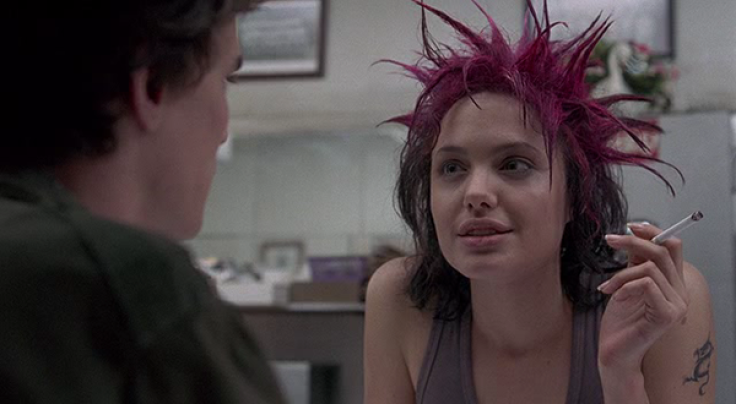 At the ripe age of 23, in 1998, Jolie starred in HBO TV biopic Gia which would go on to propel her into the limelight, and earn her her a second Golden Globe award (her first was for TV movie George Wallace). In the feature-length film she portrays real-life model – the world's first supermodel – Gia Carangi. Catapulted into the world of high fashion in her early 20s, Gia made the cover of many profilic magazines including Vogue and Cosmopolitan and appeared in advertising campaigns for houses such as Armani, Dior, Versace, and Yves Saint Laurent.
Her less glamorous real-life, conversely, saw Gia become addicted to heroin, sending her modelling career into a downward spiral as make-up artists sought to cover up wounds on her arms due to injecting herself with the opiate. This is a no-holds-barred look at a promising young woman's decline which resulted in a tragic, agonising death from AIDS-related complications, at just 26.
Changeling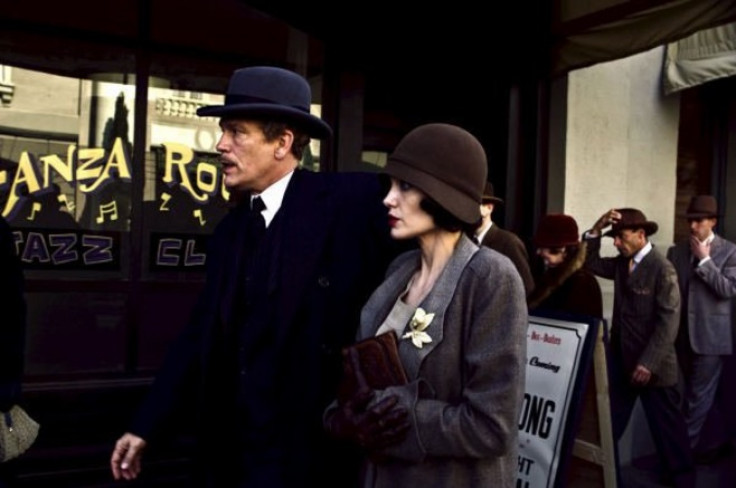 Directed by Clint Eastwood, Changeling tells the story of a mother (Jolie), who takes on the Los Angeles Police Department when her nine-year-old son goes missing. The LAPD return another boy to her who supposedly fits the bill of her young Walter but she knows he is not her child. Adamant that the imposter is not her son, and outraged that the authorities have tried to palm her off, she joins a minister in his public criticism of the police who, in turn, accuse her of being hysterical – and try to use the government to silence her.
Throughout Jolie's Christine Collins never loses hope that her son will be found, but she discovers that there could be grisly matters involving the police further afoot. The actress received her first leading actress Oscar nomination for her role in the crime thriller.
Maleficent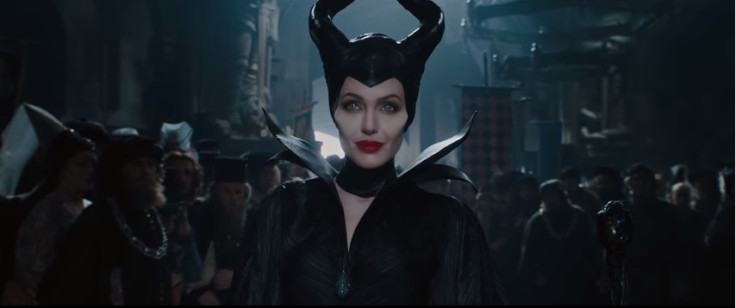 Presenting the idea that "the villain's not really that bad" premise Maleficent tells the story of a dark fairy who seemingly put a curse on an innocent baby without good reason. The main antagonist of Disney's 1959 animated feature Sleeping Beauty, here the course of Maleficent's actions are explained.
Despite actions that could be deemed evil, and rather than seeing her as born with a wicked heart –it becomes clear that someone hurt the fairy deeply. The plot is told with genuine affection and respect towards one of the most iconic villains in fairytale history, tying up loose ends that were not explored in the 1950s cartoon.
Jolie's performance is the most enjoyable aspect of the film. She not only embodies the sarcastic, embittered side of Maleficent but an unexpected motherly one too. The story makes a refreshing change from the typical prince-saves-damsel trope and puts a new spin on the concept of true love.
Girl, Interrupted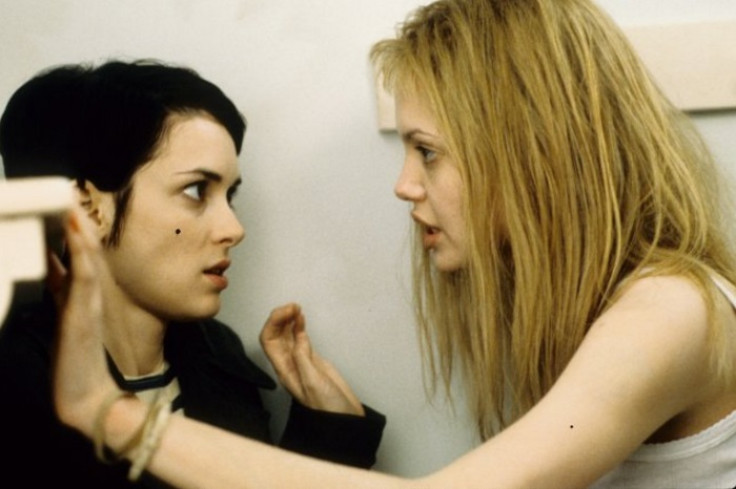 Based upon the memoir of the same name by Susanna Kaysen, the 1999 film adaptation boasts a star-studded cast including Jared Leto, Brittany Murphy, Vanessa Redgrave and Whoopi Goldberg. On top of those big names, the film features fantastic lead performances by Winona Ryder and Jolie, who won an Academy Award for her portrayal of manipulative, troubled institutionalised patient Lisa.
The tone of the picture is haunting yet possesses a sense of sweet hopefulness in the moments that we see women of the facility grow close and support one another while each tries desperately to ease their struggles and reclaim their lives. Those instances are juxtaposed by the occasions when they viciously take their sorrows out on each other, making for a touching, hard-hitting movie about women in a psychiatric hospital.
Kung Fu Panda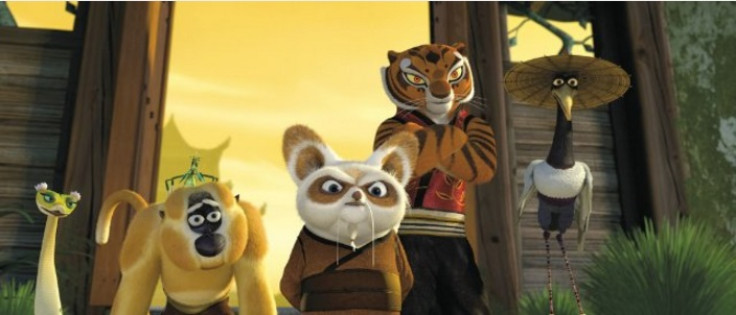 One of DreamWorks' most popular franchises, the Kung Fu Panda films see comedic actor Jack Black lend his voice to Po, a panda raised by a goose who has never felt like he fit in anywhere. With a life-long passion for martial arts, and an admiration for the legendary Furious Five – a group of animals who protect his valley from harm – Po one day tries his best to watch their celebration and see their skills in person.
On doing so however, he accidentally disrupts the service and gets chosen as the new Dragon Warrior, a kung-fu master who will enable the Furious Five to take down vengeful and treacherous enemies. Jolie herself brings focused yet caring fighter Tigress to life in the film, presenting a character that is both fierce but vulnerable too.
For more entertainment news follow A-List on Twitter @Alistinsider