The Duchess of Cambridge has taken time off from looking after her two children Prince George and Princess Charlotte to travel to the market town of Holt today (18 March) in a royal engagement at a charity close to her heart, East Anglia's Children's Hospices (EACH).
As patron of the charity, Kate Middleton had the honour of opening a new EACH charity shop in Norfolk – just a short drive from her home Anmer Hall – and wrapped up in a stylish M Missoni tweed plait detail coat which she has worn on at least three previous occasions, once at the wedding of Lucy Meade and Charlie Budgett in 2014.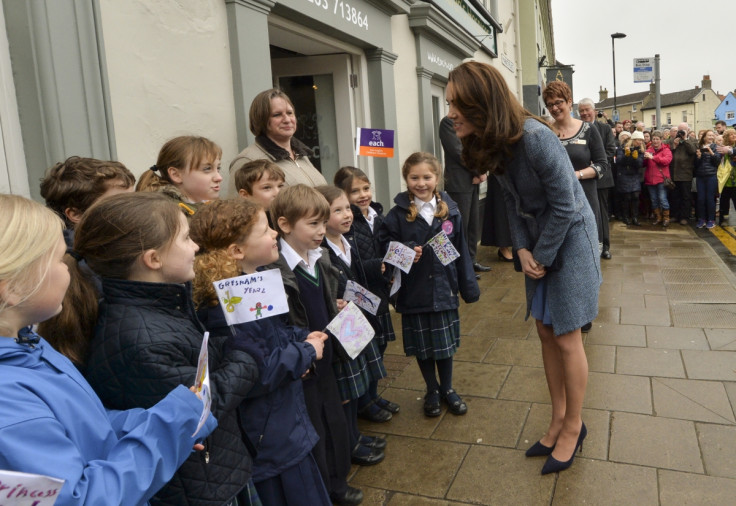 Middleton, 34, charmed the locals as she spoke to individuals and schoolchildren. Though she left her two children at home on this occasion, it was clear to see they were on her mind as she picked up some treats including a £2 copy of Fireman Sam's Favourite Tales for Prince George, who turns three in July.
"Fireman Sam is George's favourite," Kate revealed, while adding that her son had asked her to buy him a toy helicopter.
Sarah Throssell, the charity's retail manager, remarked: "He had asked her to look for a helicopter but we hadn't got any."
The Duchess was also spotted selecting an £8 Tom Kitten Beatrix Potter figurine and paid for the items in cash with a £10 note. It is unclear if the ornament was for her 10-month-old daughter, Princess Charlotte.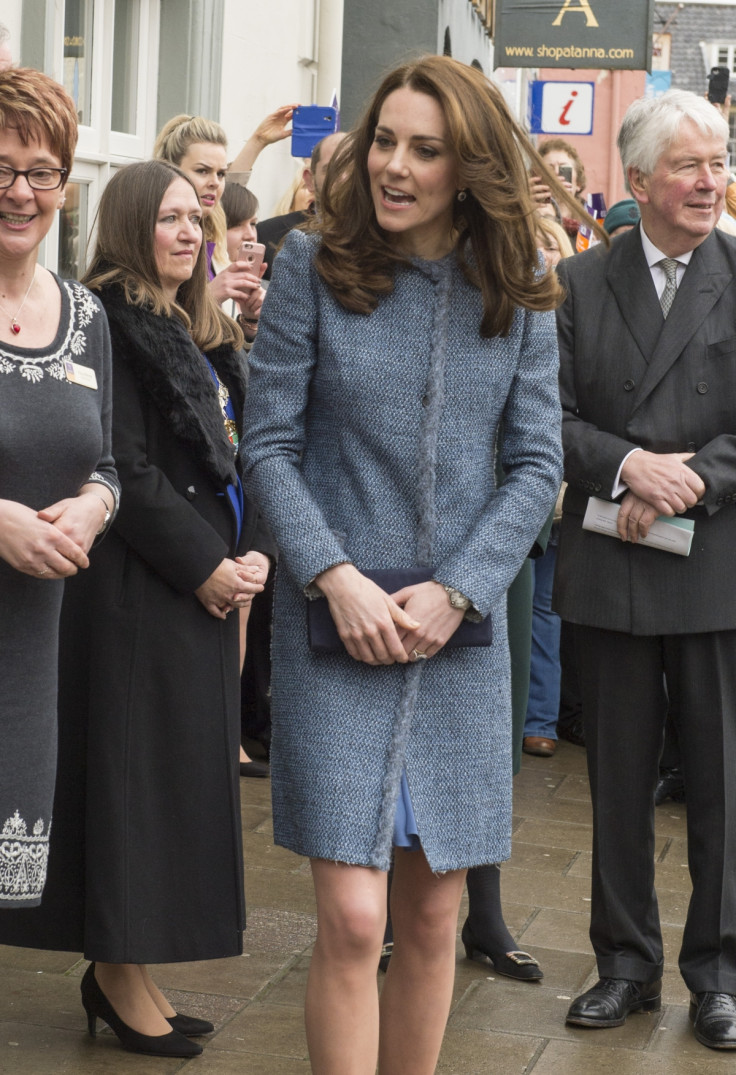 The royal was previously spotted in the same M Missoni coat during a trip to the East Midlands as part of the Queen's Jubilee tour and for a visit to Fortnum and Mason in 2012. For her trip to Norfolk today, Middleton styled it over a blue dress and some navy suede court shoes with a matching clutch bag and her bouncy brunette curls in tow.
Middleton has been a Royal Patron of EACH since January 2012 and her first public speaking engagement, earlier that year, was for a children's hospice called Treehouse. Today marked the official opening of the charity's latest shop in Norfolk which is one of 21 stores in total and she helped cut a ribbon with two families who had received care and support from the charity. Locals were excited to see the Duchess as she left the venue with several bunches of flowers in her arms.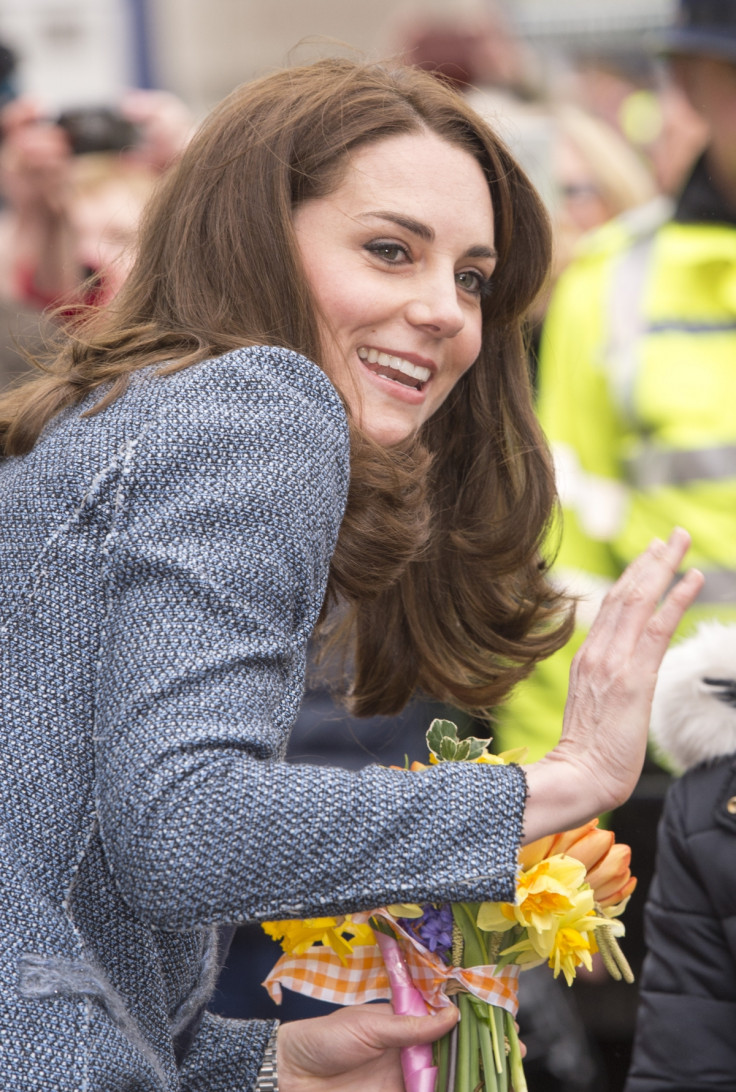 Writing about Middleton performing the official opening of their shop, EACH wrote on their website: "Before the ribbon-cutting, The Duchess will receive a tour of the shop, while meeting a number of staff, families and supporters, including seven EACH shop volunteers with a combined service of more than 130 years."
The EACH Director of Care, Tracy Rennie, said: "We are delighted The Duchess of Cambridge will be taking the time to help us celebrate the opening of our new shop in the beautiful town of Holt.
"We're really looking forward to becoming an integral part of the town's thriving and friendly community, and are confident local residents will help us make the shop a great success."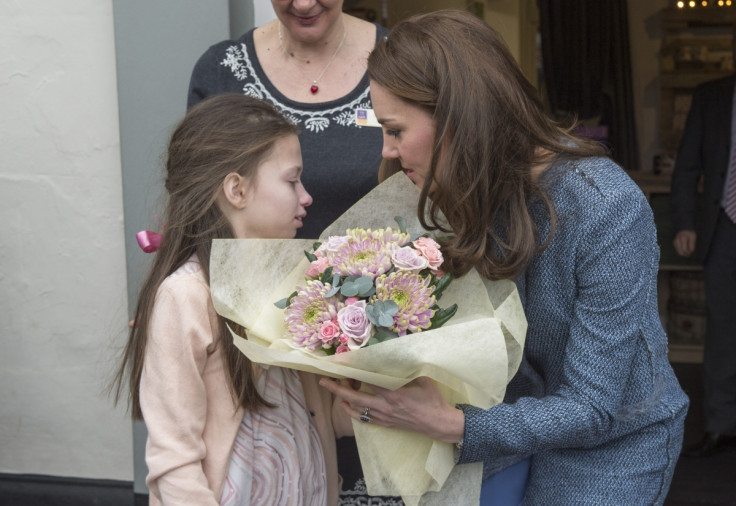 EACH relies on voluntary donations for the majority of its income and needs to raise £2.5 million from its retail activities this year alone, and a further £5 million from fundraising. Sam Lucking, EACH Director of Income Generation said: "Our shops simply couldn't survive without the hard work and dedication of our volunteers, and we urge anyone interested in joining our friendly team to get in touch. We need lots of new customers and regular donations too!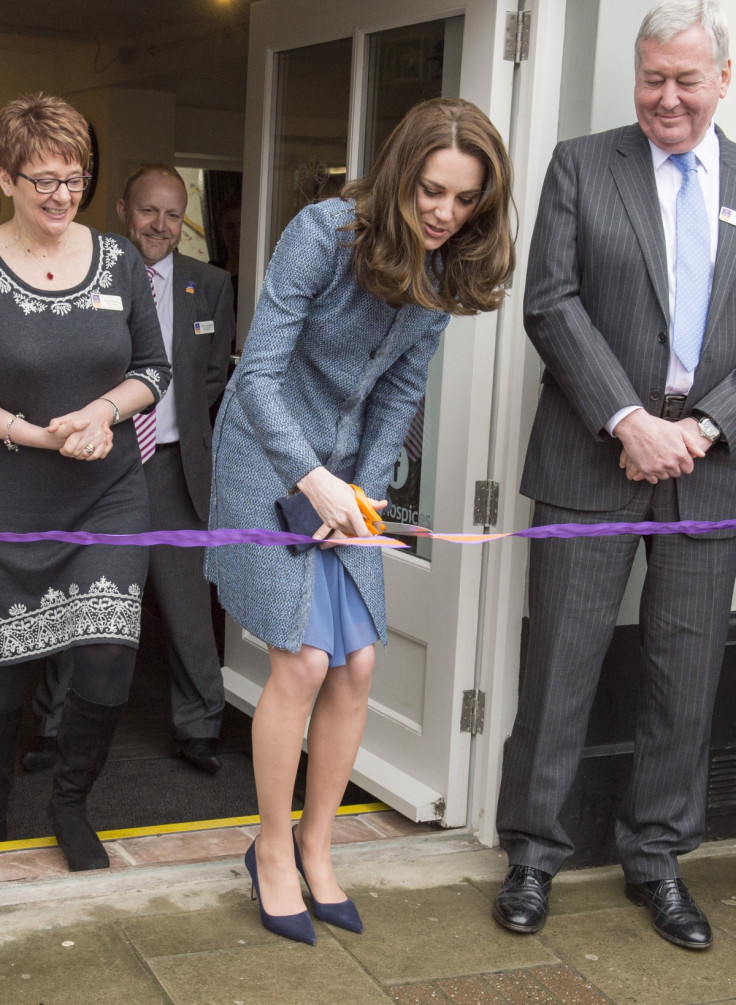 "We rely on donations of clean and high quality goods to sell, including clothing, bric-a-brac, books, toys, jewellery, DVDs/CDs, household linens, retro and vintage clothes and small electrical items. We also welcome donations of good quality furniture and can collect it free of charge if you're unable to transport it yourself. Please do pop in and let us know how you can help!"
The Duchess is also patron to 12 other organisations including SportsAid and the Scouts Association. It emerged this week that her decision to break a 115-year-old tradition by not presenting the Irish Guards with their traditional St Patrick's Day shamrock sparked an online backlash. She instead chose to spend the time with her children Prince George and Princess Charlotte while her husband Prince William attended in her place.