Angelina Jolie Looks Just Like a Cat, Finds Whacky Poll of Feline Fans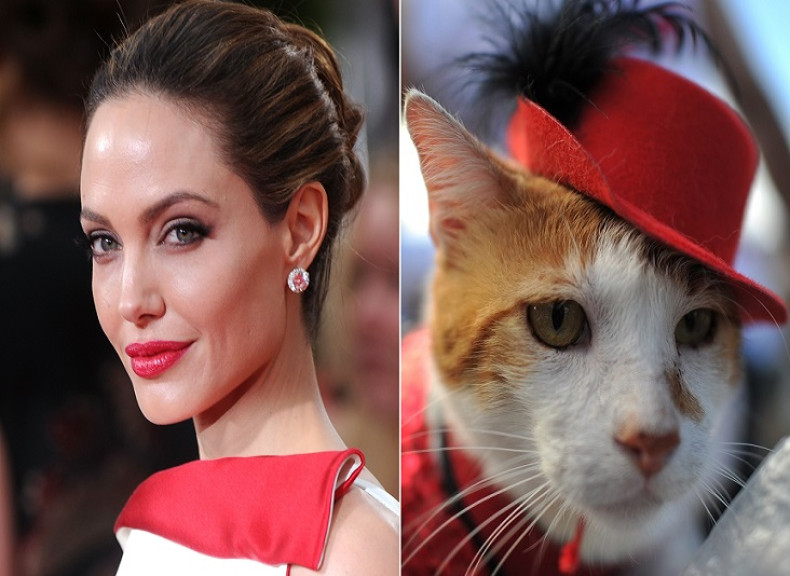 Angelina Jolie looks like a cat in human clothing according to a poll of moggie owners, which found a whopping 70% believe she most closely resembles a feline.
The bizarre poll marked out the Hollywood actress and human rights campaigner as the most cat-like person on the planet.
According to card retailer Hallmark, which surveyed 1,000 people, what distinguishes Jolie is that she is "sexy, sinuous and just a little bit dangerous".
Some cat lovers might question the use of the adjective "dangerous" to describe their fluffy friend. However, the American couple who were recently held hostage inside their bedroom by an out-of-control feline, certainly would not.
Jolie's reaction to being branded a cat in disguise is unknown. Considering she has just been honoured by Britain by being anointed an honorary dame for raising awareness about rape in war zones, the Oscar winner probably has other things on her mind.
The survey also found more half of cat owners prefer spending time with their pet than with other people. Maybe this is no surprise, considering cats are solitary animals too and often appear to have not much time for the human race – despite all the attention lavished upon them by doting staff, or owners.
One third of owners use the web phone service Skype to stay in contact with their cat, with a 25% of men claiming they do it just to listen to purring. Meanwhile, 29% of women consider their moggie a fully fledged member of the family.