Angelina Jolie is not planning to wed a UK businessman mere months after Brad Pitt split
A sensational report claims the actress is moving on with a new man within months of filing for divorce.
Just months after Hollywood's golden couple Brad Pitt and Angelina Jolie filed for divorce to end their 12-year relationship, the actress was hit by fresh wedding rumours. A tabloid report sensationally claimed the 41-year-old actress was moving on with her new man, a philanthropist she allegedly met in London.
Jolie apparently did not introduce her so-called businessman boyfriend to her children and kept the entire romance a secret from her estranged husband, the In Touch Weekly report went on to say. It appears the new gossip is just another fabricated report that surfaced in the wake of Brangelina's divorce.
"It's beyond ridiculous," a source was quoted as saying by Gossip Cop, who debunked the sensational story within hours.
According to the website, the far-fetched report might be mirroring Jolie's past, when she moved on quickly after each split. However, that's not the case this time around, especially with the entire Jolie-Pitt brood involved in the ongoing divorce.
The soon to-be-ex wife of Pitt is neither indulging in any new romance nor jumping on to some whirlwind wedding, the celebrity gossip debunking site added. Oddly enough, the wedding rumour has surfaced at a time when the couple's divorce hasn't even been finalised.
Gossip Cop made the clarifications in the wake of the tabloid's sensational claims announcing "Angelina Shocker: Getting Married Already!"
"Initially, Angelina was hoping to wait until the divorce with Brad was settled," the unverified report claimed. "But now she may introduce her new man to her children in LA in the next few weeks. She's especially concerned that he bonds with Maddox and Pax."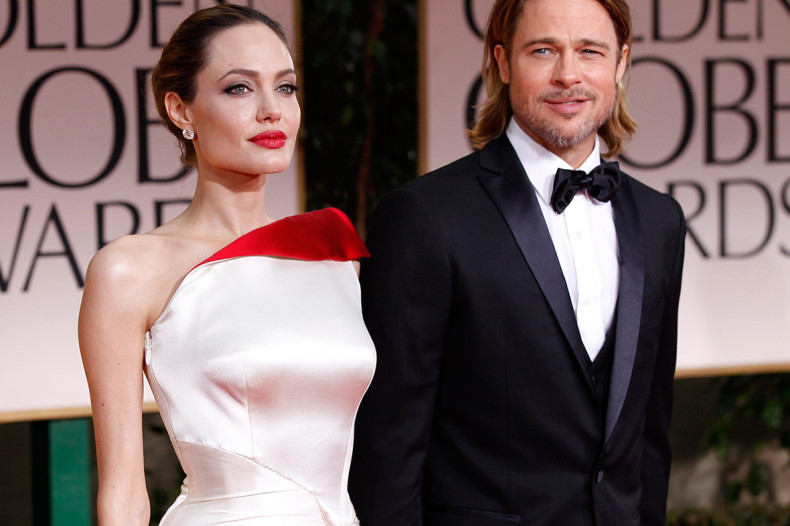 The speculative report even claimed Pitt was caught off-guard by the sudden news of Jolie's alleged wedding. "He had no idea she was seeing anybody, let alone someone she's considering marrying," it quoted an alleged source as saying.
"Brad hasn't met Angie's man, doesn't want to meet him, and considers him an interloper in his family."
The Hollywood couple split in September 2016 and following some back and forth has resorted to a private judge to help with the custody of their children.