Angelina Jolie 'offered' to help snare Ugandan warlord Joseph Kony in honeytrap dinner
International Criminal Court's chief prosecutor planned to send actress and Brad Pitt to warlord's strong hold where hundreds of children were abducted.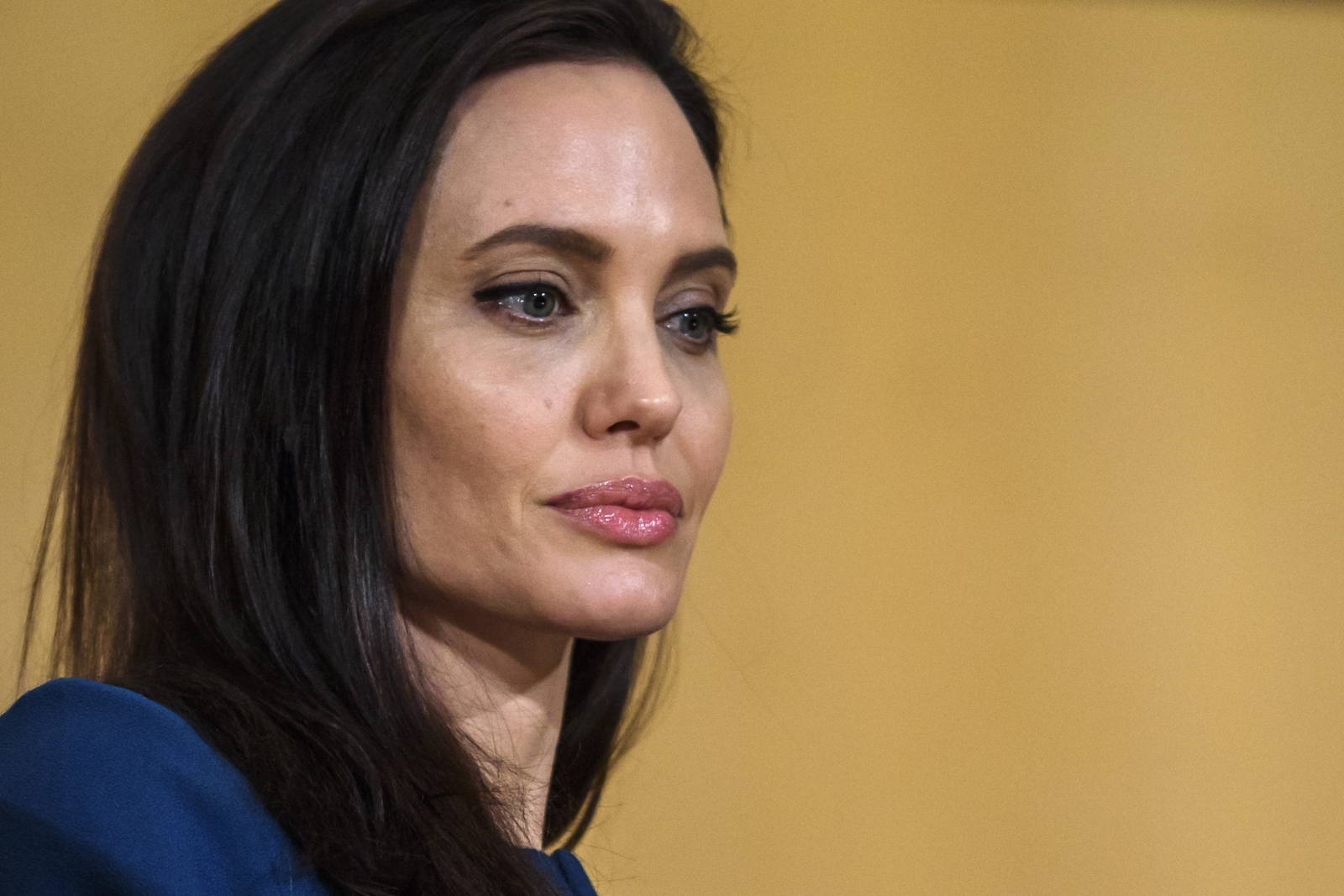 Angelina Jolie offered to help snare Ugandan warlord Joseph Kony, according to documents leaked from the International Criminal Court (ICC) in The Hague.
The Hollywood actress agreed to act as a honeytrap in a plot to arrest the notorious leader of the Lord's Resistance Army in Uganda who has been accused of ordering the abduction of hundreds of children and recruiting them as child soldiers.
The plot emerged after The Sunday Times viewed leaked emails sent by the ICC's chief prosecutor at the time, Luis Moreno Ocampo.
In one email, he claimed that Jolie had "the idea to invite Kony to dinner and then arrest him."
"Forget other celebrities, she is the one," the email read. "She loves to arrest Kony. She is ready. Probably Brad will go also."
Moreno Ocampo planned to send Jolie, and possibly her husband Brad Pitt, with US special forces to stay near Kony's stronghold, according to a cache of more than 40,000 documents obtained by French investigative website Mediapart.
"Apparently you can be embedded with the special forces that are chasing Kony. Can Brad go with you?" he wrote in an email to Jolie.
She responded: "Brad is being supportive. Let's discuss logistics. Much love Xxx."
There is no further mention of the proposed dinner in the documents and the trip appears not to have gone ahead.
The actress, who is a passionate humanitarian activist, has supported the work of the ICC for a number of years. In 2009, she attended the trial of Congolese warlord Thomas Lubanga in The Hague, which was Moreno Ocampo's only successful prosecution during his nine years at the helm of the ICC.
He wrote a letter to Jolie in 2010, asking her to become his adviser, which she does not appear to have accepted.
"I see a role for her helping us to understand and build bridges with the humanitarian campus and with citizens concerned from all over the world," Moreno Ocampo wrote to Jolie's assistant.
Jolie is not the only Hollywood celebrity the Argentinian prosecutor has courted in his bid to bring warlords and dictators to justice.
The documents also reveal that Moreno Ocampo asked George Clooney for help in investigating war crimes committed by Colonel Muammar Gadaffi's regime in Libya during the 2011 civil war. He asked the actor, who co-founded a project which used commercial satellites to gather evidence of war crimes in South Sudan, to focus a satellite on Libya, but Clooney told him that it was not yet "sophisticated enough."