How Clooney was asked by international prosecutor to spy on Colonel Gaddafi in Libya
Prosecutor also enlisted help of Angelina Jolie in plot to snare Ugandan warlord Joseph Kony.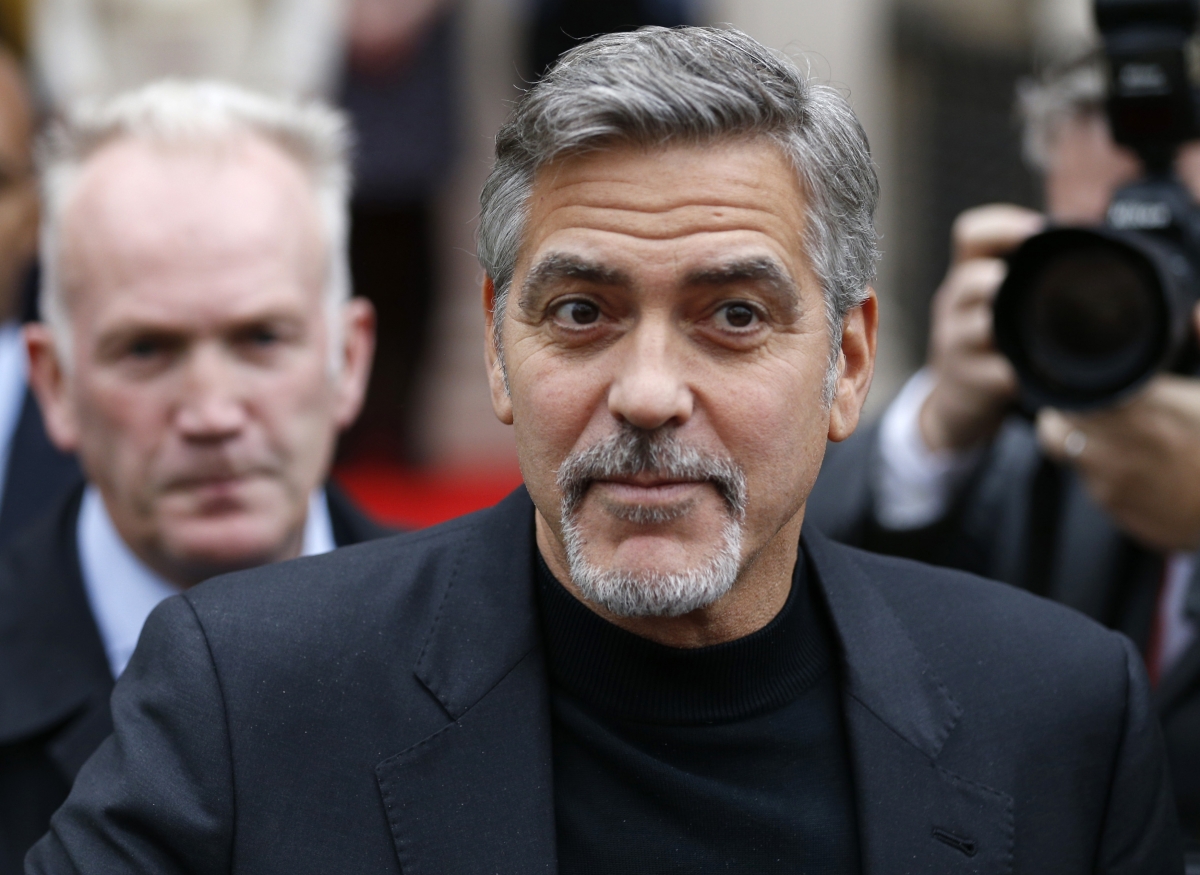 George Clooney was asked to spy on Colonel Muammar Gaddafi and his generals in Libya, leaked documents from the International Criminal Court (ICC) in The Hague have revealed.
The ICC's former chief prosecutor, Luis Moreno Ocampo, asked Clooney for help in bringing war crimes committed by Colonel Gaddafi and his generals during the Libyan civil war to light.
A series of leaked emails, seen by The Sunday Times, revealed how the Argentinian prosecutor urged the Hollywood actor to focus a number of commercial satellites on Libya and "put pressure on Gaddafi generals" by documenting evidence of humanitarian crimes.
Clooney is the co-founder of the Satellite Sentinel Project which uses commercial satellites to document war atrocities committed by the government in South Sudan.
Since the project launched in 2011, satellites have detected mass grave sites in the southern part of the Sudan, where the army has been accused of targeting a black ethnic minority.
Moreno Ocampo's offer was declined by Clooney who wrote in an email that the satellite was not yet "sophisticated enough" to carry out the proposed operation.
The actor is not the only celebrity Moreno Ocampo tried to recruit in his attempt to prosecute some of the world's most notorious warlords and dictators during his nine-year term at the helm of the ICC.
He also enlisted the help of actress Angelina Jolie in a plot to snare Ugandan warlord Joseph Kony at a honeytrap dinner. The prosecutor wrote in an email that Jolie had "the idea to invite Kony to dinner and then arrest him." He planned to send Jolie and her husband Brad Pitt to the warlord's stronghold with US special forces, according to the leaked documents.
There are no further details in the documents about the proposed dinner, which appears not to have gone ahead.
© Copyright IBTimes 2023. All rights reserved.