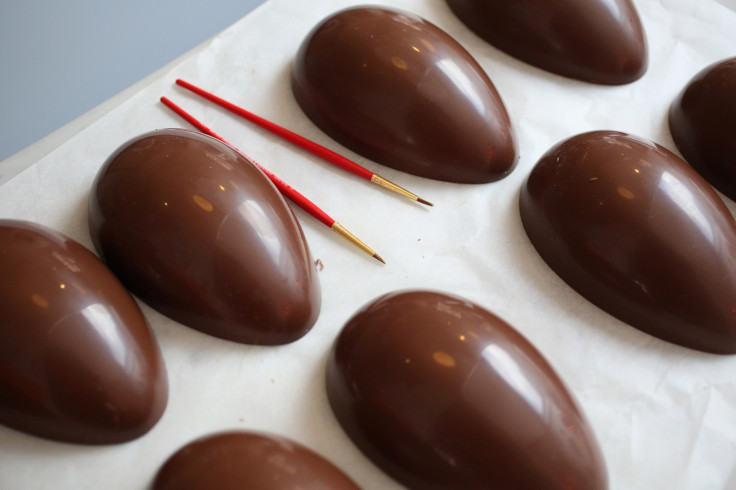 Around Easter, terrible people burst out from their blackened egg sacs, renewed after the post-Christmas hibernation, to tweet about the alleged erasure of Christianity from yet another religious festival.
Can't even put Easter on chocolate eggs anymore, they write, mashing their keyboards and wiping spittle from their screens.
Can't even write Easter just in case there's a Muslim within a 50-mile radius. Can't even write Easter on a chocolate egg because Isis might chop your head off and the bloody liberals will say you deserved it.
It's the same parade of stupidity every time there's a Christian holiday – remember Winterval? – and it's becoming just as much a part of festivities as Easter eggs and Christmas crackers and slap-up roast dinners.
This year, it's Cadbury and The National Trust which are the target after they called their joint events Egg Hunts.
Both were accused of deliberately removing Easter from the title, and so basically crucifying Our Lord and Saviour Jesus Christ for a second time, despite plastering Easter over all their marketing material and product packaging.
But someone calling themselves Easter Watch on Twitter has taken up the responsibility of trolling all the emboldened faux-Christians barking up their nonsense, and we're grateful to that person.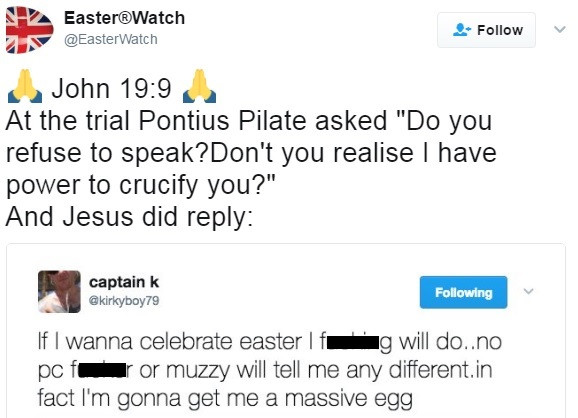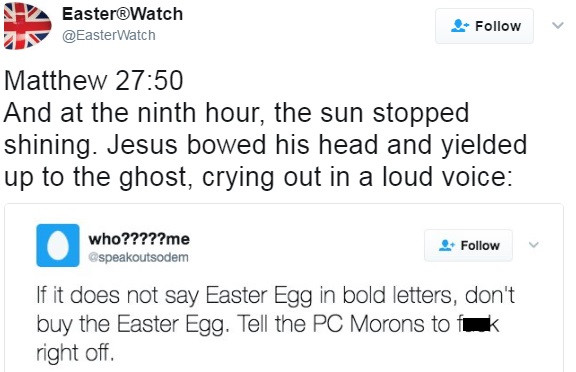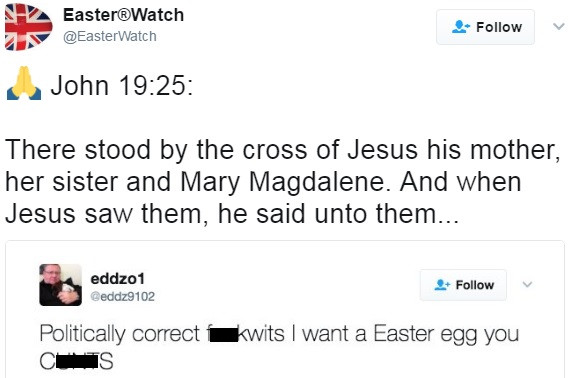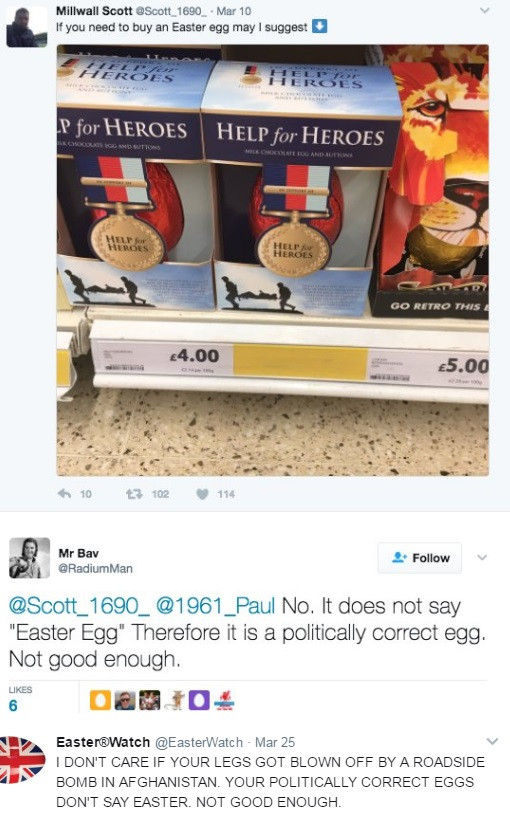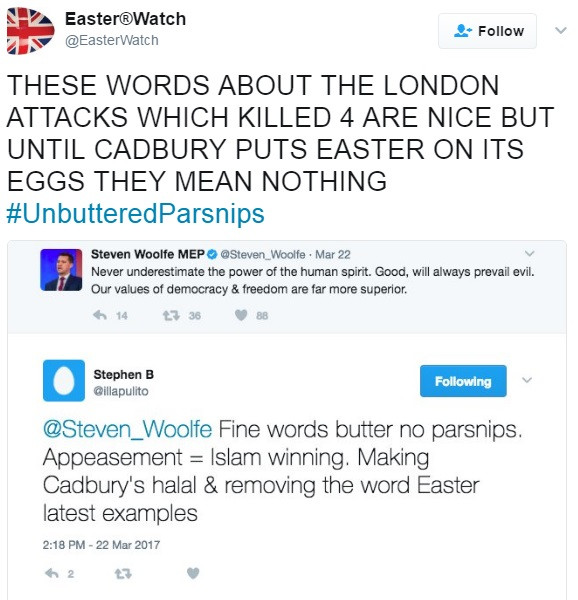 You can follow Easter Watch on Twitter: @EasterWatch