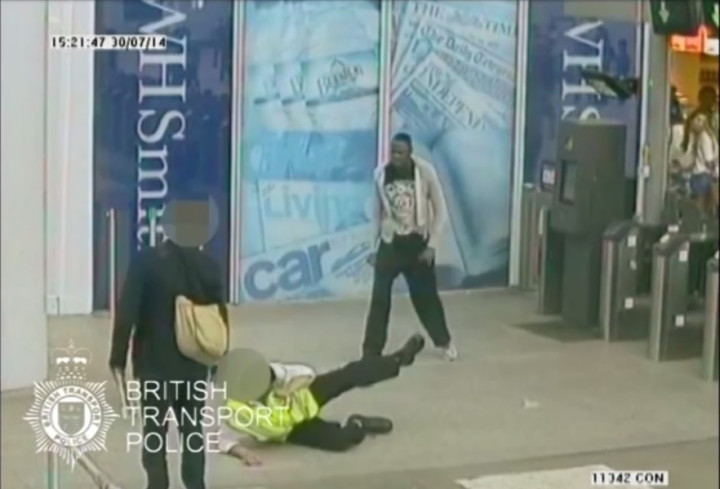 British Transport Police have released a video showing the moment an angry rail passenger punched a ticket inspector at London Bridge train station.
The man is seen jumping over a ticket barrier at the station before flooring the victim with a single blow.
He then cowers over the 26-year-old man while others hold him back.
The attack, which took place at 3.20pm on 30 July, happened after the man was challenged to prove he was between 16-25, the age range commuters must be within to use a Young Persons' Rail Card.
But he soon became angry, vaulted the barrier and punched the member of staff to the ground.
British Transport Police arrived at the scene soon after but were unable to find the man and hope the video might help trace the suspect.
DC Rod Harbron of the BTP said of the incident: "This was a violent and unprovoked attack which left the member of staff incredibly shaken up and with a nasty injury to his jaw.
"Members of rail staff do an incredibly important job and have the right to come to work every day without the fear of violence or abuse.
"I want to hear from anyone who recognises the man in the video, as I urgently need to speak with him. I also would like to hear from any witnesses who have yet to come forward to police."
If you have any information about this incident you can contact the BTP on 0800 40 50 40, quoting reference S-SUB/B17 of 29/10/2014. Alternatively you can call Crimestoppers anonymously on 0800 555 111.