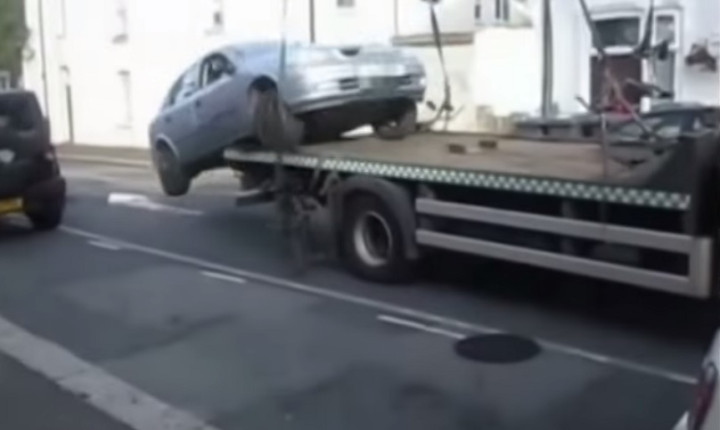 An irate driver went to extreme lengths to escape a parking penalty by reversing a car off a tow truck in east London.
In the incident captured on video, a silver-grey Vauxhall sitting on a tow truck careers backwards and crashes down onto the tarmac, with the angry driver at the wheel.
It happened after parking enforcement officers from Waltham Forest council showed up to remove the car in Hazelwood Road, Walthamstow.
An exchange followed with the owner of the vehicle, before staff hoisted the Astra up on to the tow truck.
But before the vehicle could be transported to the local pound, a man leapt in to the driver's seat and reversed it off. The car landed with shuddering crash on the tarmac.
Council workers capture the moment on video, below.
Police were called but the man and the vehicle had gone from the scene by the time officers arrived.
Waltham Forest council deputy leader Clyde Loakes called the episode "shocking."
"When you see the video you can't help being shocked by his actions. The man had an utter disregard for anyone on the street and what he did was extremely dangerous," he said.
''You can see kids and other members of the public milling around in the foreground of the video and thank goodness none of them were in the immediate vicinity or he could have killed someone.''
Considering serious damage was almost certainly caused to the car by dropping it three feet, the driver may have been better off paying the release fee, after all.