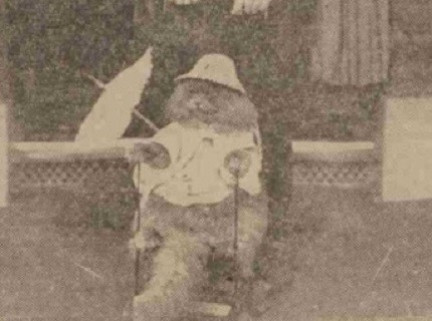 Photos from 100 years ago show people have always loved dressing up animals as humans.
Released by the British Newspaper Archive, images from local papers show rollerskating chimps, a dog dressed as a clown and a cat masquerading as an aristocrat.
"Consul", a chimp in a top-hat, smoking jacket and bow tie, was pictured in the 10 August, 1912 edition of the Exeter Gazette.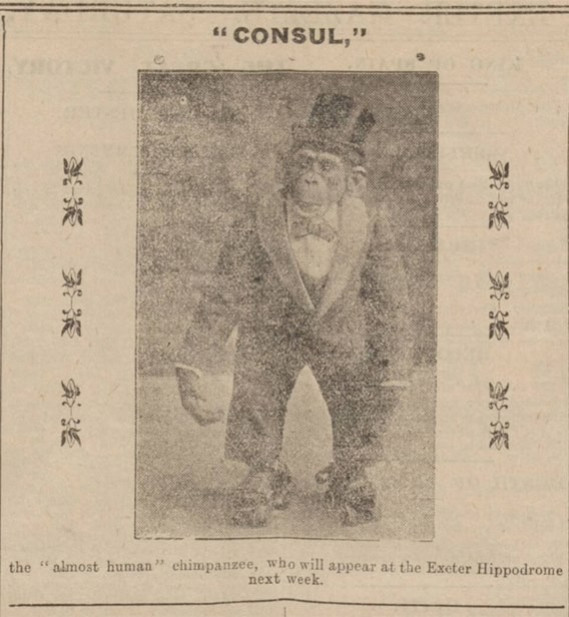 The caption reads how the "almost human" chimpanzee was due to appear at the Exeter Hippodrome.
The main auditorium in the theatre could seat 700, with a further 380 seats available in the gallery. Charlie Chaplin is believed to have appeared there before leaving for the US.
Another photo shows a cat dressed as an aristocrat sitting in a pram with a parasol. It was printed in the Daily Mail in November 1929.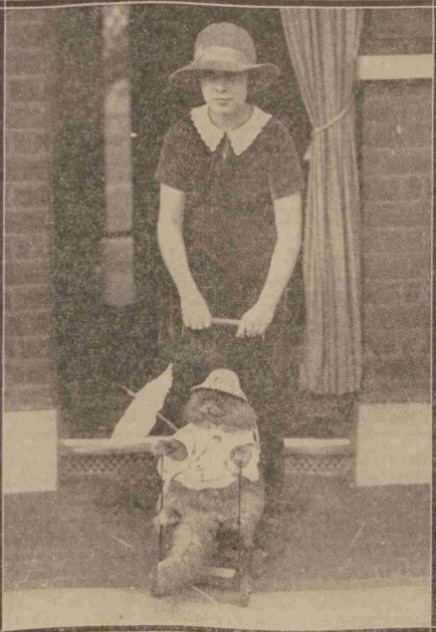 The caption reads: "The intelligent pet. Miss B Colman of Illford, Essex, has trained her Persian cat to be almost human, and daily they can be seen taking walks together."
In a September 1949 edition of the Gloucester Journal, Susan the dog was made up for a feature on 'Dogs in Fancy Dress in Cranham'. Mrs K Daniels, Susan's owner, won first prize at the competition.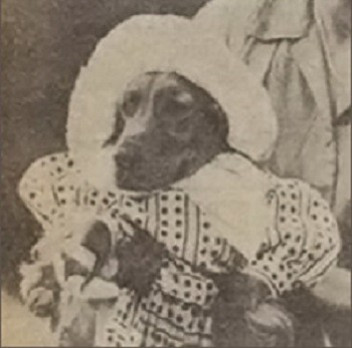 "Our research suggests that this theme has strong foundations in local newspapers of the past," said an archive spokesperson.
"Looking back at social and cultural trends in newspapers more often than not shows that what goes around comes around. The British Newspaper Archive website contains over seven million pages of fascinating and diverse content from human disasters and war to cats dressed as aristocrats."