Controversial anti-Islam group Britain First has provoked fierce criticism by going to Brick Lane in an "armoured" Land Rover and handing out leaflets calling for mosques to be closed down and Niqab to be banned.
The group, which first came to prominence last year, posted a video of the stunt on Facebook. At one point in the video police approach the group to ask what they are doing there. The group also argues with local people, who shout: "I was born here!" In response, members of the small group shout: "So were we."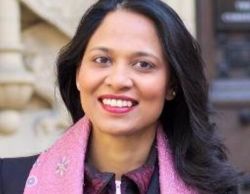 Brick Lane has been the location of so-called Sharia Patrols in the past where groups of young Muslims have hassled people for drinking alcohol, being gay or wearing "provocative" clothing. It is three miles from a Poplar estate where an Isis flag was briefly hung from railings last year.
Britain First describe the area as "occupied territory," saying it wishes to "defend British soil against Muslim extremists". Later in the video young Muslims can be seen confronting the group and flicking lit cigarettes at the cameraman, but the police appear uncertain what to do or who to arrest.
The patrols, which according to Britain First also took place in Bradford, Dewsbury, Blackburn and other areas with large Muslim populations, took place just weeks after the Charlie Hebdo massacre and with police across Europe attempting to disrupt what they believe are numerous cells of terrorists. Local politicians and community leaders said the group were not welcome.
"Time and again, people in the East End have come together to reject hatred and intolerance," Labour's MP for Bethnal Green and Bow Rushanara Ali told The Independent. "The divisive rhetoric of fringe groups such as 'Britain First' has no place in our East End, the proud home to one of the most vibrant and diverse communities in the UK."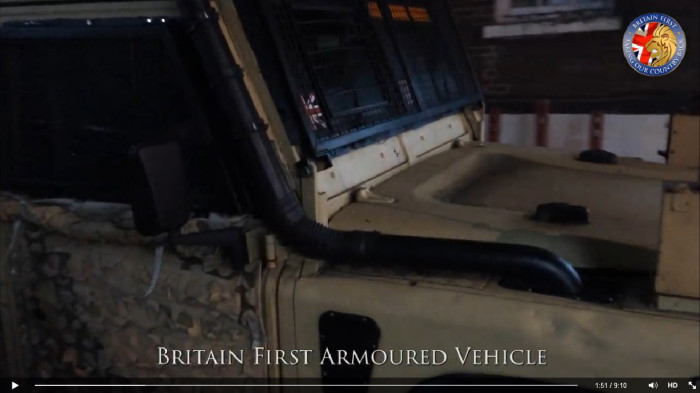 Bishop of Stepney Rt Rev Adrian Newman said: "East London is proud of its generous attitude to diversity, based on tolerance and respect. There is no place for vigilante patrols, Christian, Muslim or any other faith, on the streets of Tower Hamlets."