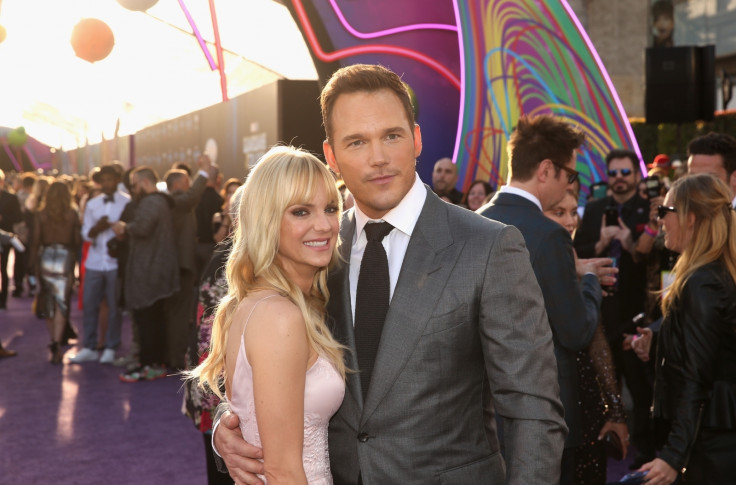 Anna Faris and Chris Pratt have remained friendly exes even after announcing separation back in 2017. Now the Mom actress has opened up about co-parenting their 5-year-old son Jack, in an interview with Us Weekly.
Gushing about her son, Faris explained, "I think it's just the general idea of just making sure that he's surrounded by a lot of love and happiness and we're really good at that and we have amazing friends and incredible family."
"We have like just the most amazing resources to make sure that he feels safe and protected and happy and so far he is. He's pretty hysterical," she added.
The 41-year-old actress also opened up about raising Jack in the public eye with the Jurassic World star. "I don't know if he knows about sort of the fame element, I mean, every once in a while if there's a paparazzi, at least he used to say like... 'Say cheese!' to them or whatever," Faris explained.
Revealing that Jack will have a different upbringing than hers and Pratt's childhood, the Scary Movie star told the outlet, "I think we tell him a lot that... what we do for a living is we play different characters and we say these words and we pretend like they're our own and they're coming from our own brain and he...so I think he understands a little bit of it."
"But that will always be you know, a completely different upbringing than what Chris and I had experienced ourselves growing up and I don't know if there's a guidebook. I just want to make sure that he's happy and kind and you know, gets to do, sort of gets to do what he wants in life, but also is a good person," she added.
Faris and Pratt announced their separation in July 2017 and filed for divorce five months later. The couple wrote on Instagram in July, "We are sad to announce we are legally separating. We tried really hard for a long time, and we're really disappointed. Our son has two parents who love him very much and for his sake we want to keep the situation as private as possible moving forward. We still love each other and will always cherish our time together."