Actor John Lithgow turns 70 today, and whilst you may not be too sure as to who that is by name, you will undoubtedly know who we are talking about once you see his face. You see, Lithgow is one of those stars that has been around for a long time, popping up in many titles over the years and is widely recognisable, but he's always managed to stay relatively out of the public eye when it comes to celebrity status these days.
It's unclear why given his talent – not only is Lithgow respected in the industry and has been described as a "pleasure to work with" by filmmakers he's been acquainted with, he's also been nominated for numerous Oscars, Primetime Emmy's, Golden Globes and many more. With roles in shows such as Dexter, How I Met Your Mother and 3<sup>rd Rock From The Sun and films such as Tears Of Endearment and Footloose, he's acted in a wide array of genres spanning many decades.
So to help him celebrate his milestone birthday, IBTimesUK have compiled a list of all of the best facts about Lithgow and why we all should know him a little better than we do now…
10. Don't be fooled by the smile, he played a very convincing serial killer on Dexter
For the entirety of the show's fourth season, Lithgow portrayed Arthur Mitchell, a teacher and father, who was eventually identified as The Trinity Killer, arguably one of the shows most prolific killers. Lithgow's great performance even earned him both Golden Globe and Emmy awards in 2010.
9. He worked as a taxi driver before he hit the big time
In between small jobs in show business, Lithgow worked for a short while as a taxi driver in Manhattan before discovering that "nobody measuring six-foot-four could sit in the front seat of a New York City cab for a 10-hour stretch without crippling himself for life".
8. Admits his most difficult performance was in Twilight Zone: The Movie (1983)
Lithgow's has previously admitted that out of all of the pictures he has starred in, acting on Twilight Zone: The Movie was the hardest because he had a fear of the monster they were acting against – even though he could not see it.
7. He played Barney Stinson's father on How I Met Your Mother
There's only thing to say for his performance opposite fan favourite Neil Patrick Harris on the well-loved sitcom… LEGEN… wait for it… DARY.
6. Brian De Palma helped get him a role in his first feature film in 1972
It has been recollected many times that it was Scarface's De Palma that helped land Lithgow his first movie role, after having recommended him to the director of Dealing: Or the Berkeley-to-Boston Forty-Brick Lost-Bag Blues, Paul Williams.
5. He was considered to play Hannibal Lecter in Silence Of The Lambs and Dr Emmett Brown in Back To The Future
Can't imagine Silence Of The Lambs without Anthony Hopkins' iconic portrayal of cannibal Hannibal Lecter or the Back To The Future franchise without Christopher Lloyd's zany Doc? Well, they might have never been played by the actors that are so recognisable as them now as apparently Lithgow was in the running to nabbing both parts.
4. He avoided being drafted into the Vietnam War
Lithgow was drafted for the Vietnam War while in London. He spent a week struggling to "induce in myself a feverish state of anxiety, depression, and near madness. And it worked". After putting on a show for his physical and mental exams, Lithgow was classified as unfit to serve and was not sent to war.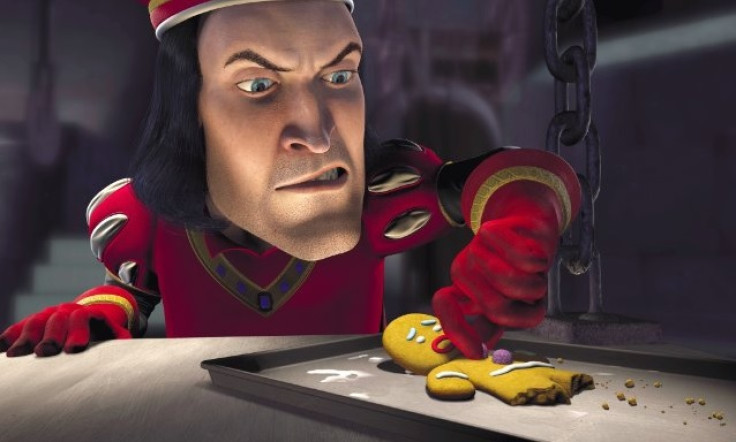 3. He was the voice of Lord Farquaad in Shrek (2001)
Despite it being rather questionable where Lord Farquaad was actually from, it's far to say that we all eventually concluded that he was British – and therefore assumed he was played by a British actor. But as it turns out, it was Lithgow who loaned his voice to the villain of the DreamWorks animation.
2. When attending Harvard, he was classmates with Oscar-nominated director Terrence Mallick
Lithgow enrolled at Harvard College in the early 1960s, graduating in 1967 with a Bachelor's degree in history and literature. He attended at the same time as The Thin Red Line director Mallick as well as David Ansen, who acted as the lead film critic for publication Newsweek for more than 30 years.
1. He's won some serious awards
As well as being the owner of two Golden Globes for his performances in Dexter and 3rd Rock From The Sun, Lithgow has five Emmy's, a Saturn award, two Satellite awards, two Screen Actors Guild awards and more surprisingly, two Tony's! He won the latter for Best Featured Actor In A Play in 1973 for the production The Changing Room and was awarded again in 2002, winning Best Lead Actor In A Musical for Sweet Smell Of Success.
He's been nominated for an Academy Award twice, once for The World According To Garp and the other for Terms Of Endearment. He's also been nominated for a Grammy four times.
Bonus
He's been the Celebrity spokesperson for Campbell Select soups since 2006.