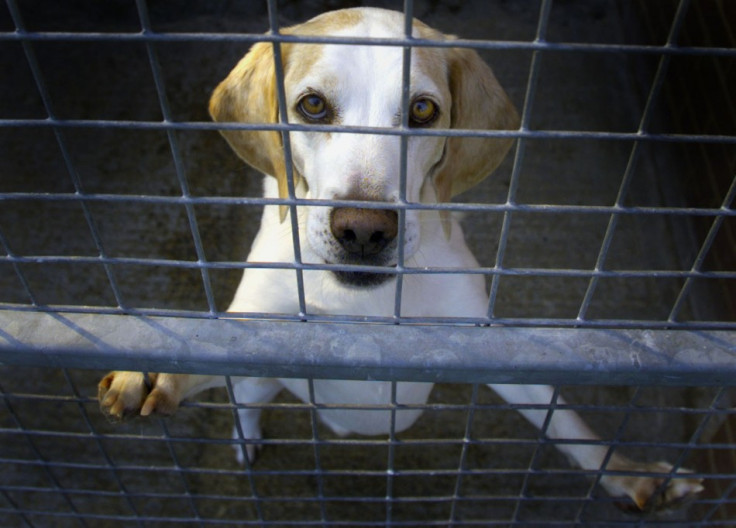 The Health Protection Agency (HPA) has found another person suspected of having rabies. Doctors found symptoms of rabies in a 50-year-old woman, just two days after a confirmed rabies case was found in Britain.
The woman is reported to have contracted the deadly disease after she was bitten by a puppy in India, according to a report in The Sun.
When she returned to London she sought medical treatment, but doctors at the Darent Valley Hospital in Dartford failed to detect the disease and she was sent back twice. The HPA and the hospital have launched an investigation into why doctors failed to detect the case earlier.
The woman is being treated in the Hospital for Tropical Diseases in London. Hospital officials said the patient poses no risk to the general public.
"We would like to reassure our patients, visitors and staff that there is no risk to them as a result of this case," a hospital spokesperson told the Guardian.
HPA officials have taken several precautions, including requesting that family members and healthcare staff who had close contact with the patient be assessed and vaccinated against rabies.
Rabies is a viral disease that affects the central nervous system. The rabies virus travels to the brain by following the peripheral nerves. Once the virus reaches the central nervous system, a patient will begin to show initial symptoms, such as headaches and fever, before the disease intensifies and becomes fatal.
Rabies is usually transmitted through saliva from the bite of infected dogs. Every year more than 55,000 people across the world are affected by rabies and almost all of them die from it. The death rates are high in most developing countries, particularly South and Southeast Asia.