Anthony Ogogo has signed a professional contract with Golden Boy promotions, CEO Richard Schaefer has confirmed, with the bronze medalist turning down the opportunity of representing Team GB in the Rio Olympics in favour of going pro.
Ogogo made a big name for himself after his victories in the London 2012 Olympics, and his move to the big time since is also an important coup for Golden Boy, who are looking to increase their reach beyond American stars.
And as Ogogo joins Oscar De Le Hoya's company, Schaefer says they couldn't be more delighted as he gets ready to go professional.
"I have no doubt that Anthony has the skills in the ring and the personality outside of it to make him a global boxing star," he said.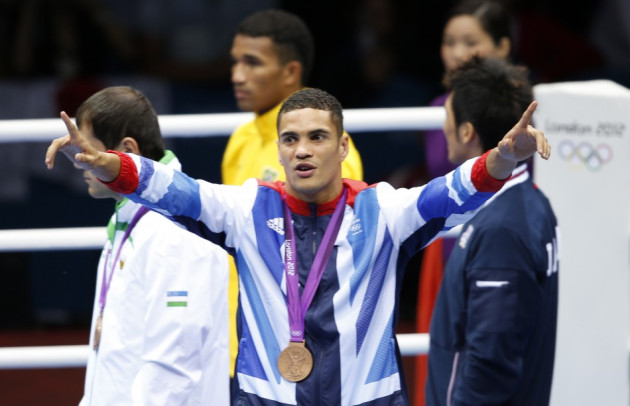 "We are proud to have him on our team and this is just the first step in our growing commitment to British boxing."
De La Hoya owns a majority interest in Golden Boy Promotions, named after his own nickname when he was a boxer, and fellow stars Bernarrd Hopkins, Joseph Ochoa and Ricky Hatton are also partners in the venture.
The company currently has David Haye on their books, in association with Haye Promotions, and Ogogo says he can't wait to focus on his new goals and make more headway in the sport of boxing.
"So many great fighters have come before me at Golden Boy and in the coming years I hope to live up to the standard they've set," he explained. "I can't wait to get started.
"Following the Olympics I've been looking to the future and considering a number of options, and feel that the time is now right to turn professional with Golden Boy."