Weeping Anthony Weiner gets 21-month sentence for 'sexting' underage girl
Former congressman admitted sending explicit messages to 15-year-old girl for months.
Disgraced former US congressman Anthony Weiner has been sentenced to 21 months in jail after he admitted sending sexually explicit text messages to an underage girl.
The Democrat admitted to one count of sending obscene messages to a minor at a New York court in May after he was found to have exchanged lewd messages with a 15-year-old girl, inducing asking her to undress in front of a camera.
Weiner was also fined $10,000 and ordered to enroll in a sex-offender treatment program. He is also banned from contacting his victim again.
The 53-year-old was seen breaking down in tears following his guilty plea back in May, telling the court: "I have a sickness, but I do not have an excuse."
Before sentencing, Judge Denise Cote said there is "no evidence of deviant interest in teenagers or minors" on Weiner's part and he has undergone treatment for what has been described as "sexual hyperactivity."
Weiner's political career has been long-dogged by sexting scandals dating as far back as 2011. He was forced to drop out of the 2013 campaign to become New York mayor when explicit messages involving women became public.
As well as destroying his career and marriage to wife Huma Abedin, a former aide to Hillary Clinton, Weiner's offending may have also had an effect on the 2016 presidential election.
The 'sexting' investigation into Weiner found emails on his laptop from Abedin while she was working for Clinton.
The discovery prompted former FBI director James Comey relaunching an investigation into Clinton's use of a private email server while she was US secretary of state just weeks before the presidential election, which Clinton ultimately lost to Donald Trump.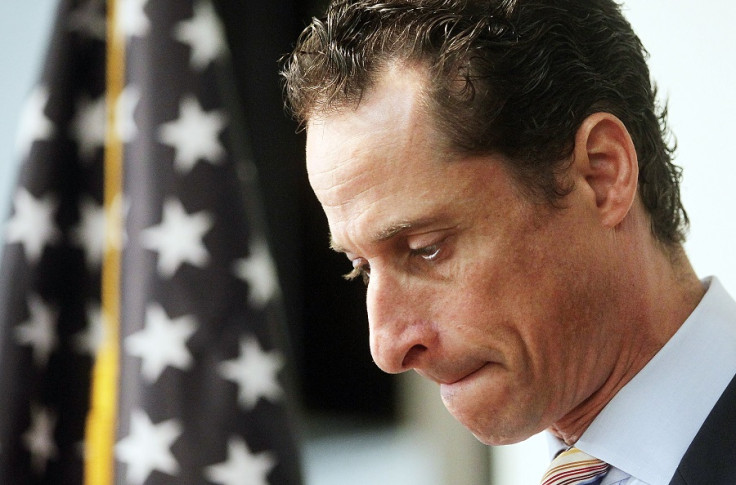 © Copyright IBTimes 2023. All rights reserved.