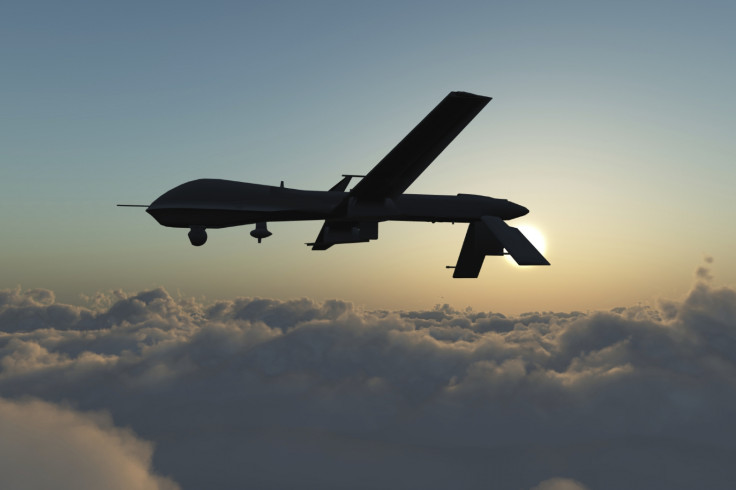 Apple has removed an app from the App Store that tracks every single drone strike carried out by the US military, citing the reason as being "excessively crude or objectionable content", after a long history of trying to prevent the app from being published.
The app, entitled Metadata+, was created by Josh Begley, a data artist and research editor for The Intercept. It tracks all US drone strikes and sends out push notifications to users' devices every time one is carried out.
Metadata+ was available to download from the App Store for 19 months from 22 January 2014 to 28 September 2015, but prior to that, it was rejected five times over two years by Apple under the name "Drones+", according to Mashable.
Multiple rejections before revealing it didn't like the topic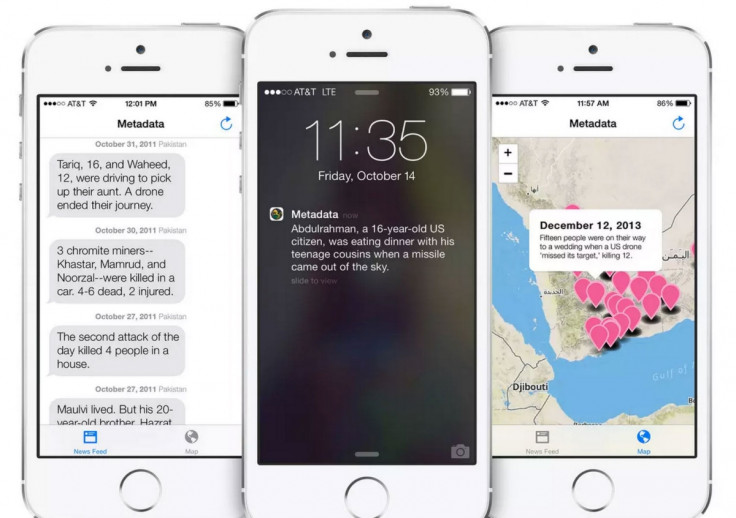 When the app was first submitted on 10 July 2012, it was rejected by the Apple Review Team because it was "not useful or entertaining enough" and "did not appeal to a broad enough audience". A second rejection was due to the app using Google Maps images without "associated Google branding" on 9 August 2012, while the third rejection was due to the app containing content that "many audiences would find objectionable" on 27 August.
Then on 10 September and 17 September 2013, Begley renamed the app Dronestream and submitted for the fourth and fifth times to the App Store, and the app was still rejected.
Following the fifth rejection, on 23 September an Apple Review Team employee emailed Begley asking him if he could talk on the phone about the app. During the call, she asked him if the app was about US drone strikes, and when Begley confirmed that it was, she told him that the app would never be approved.
"If it's going to be about that specifically, it's not going to be approved," the employee told Begley. "But if you broaden your topic, then we can take another look. You know, there are certain concepts that we decide not to move forward with, and this is one."
Trickery got the app online in the end
Then in January 2014, Begley discovered a workaround to get past the App Store review process. He uploaded an empty app completely devoid of content called "Ephermeral" that was accepted within five days, so he then submitted an empty app named "Metadata+" that claimed to offer "real-time updates on national security" on 22 Jan 2014.
Metadata+ was approved within six days, and Begley simply updated the app with a historical archive of drone strikes. But now the app has been taken down again, this time for "excessively crude or objectionable content", which seems ironic since apps related to gratuitous violence, excrement and pornography are permitted on the App Store.
IBTimes UK has contacted Apple for comment and is waiting for a response. Users interested in alerts on US drone strikes can follow Begley's Twitter account @Dronestream.
Concerns Apple is censoring apps about controversial topics
But Metadata+ is far from being the first victim of App Store censorship – in September, Ferguson Firsthand, a virtual reality app that took users to the scene of the fatal shooting of Michael Brown and depicts how the Ferguson riots started was rejected by Apple too.
The app, which was built by Empathetic Media, was informed that the app was rejected because any app "targeted at a specific event is not appropriate", but this criteria is nowhere to be found in Apple's submission guidelines.
"Maybe they're made uncomfortable by the glaring truths it exposes, the way some media outlets reacted," Archer told online magazine Mic. "But my suspicion is that they haven't engaged with it very deeply."
Seeing that Apple, like Facebook, Twitter and Snapchat, is keen to offer selections of trending news content its platform, this censorship of apps does not bode well for democratic journalism.