Apple App Store Vs Google Play: Revenue and Downloads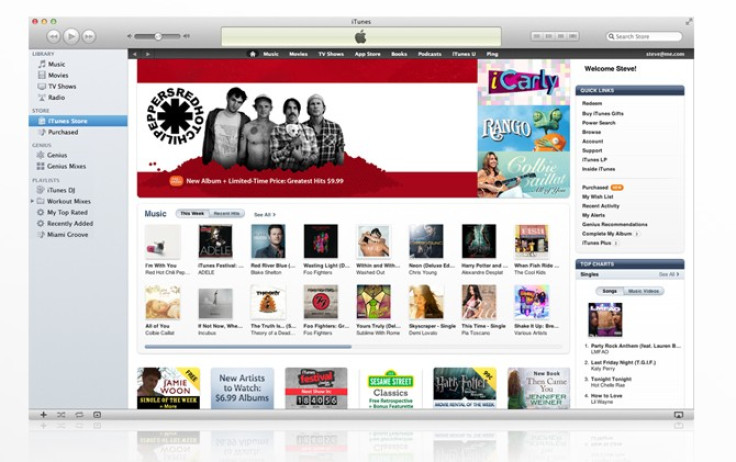 Apple's app marketplace App Store is generating 60% more revenues than Google's Play market, even as the latter has significantly higher download counts.
A report by App Annie Intelligence, a research firm specialising in the app store economy, said that the iOS App Store retained its strong lead in the app marketplace revenue over Google Play store.
For the third quarter, iOS App Store's revenue was around 60% higher than Google Play's, largely due to a significant growth in Japan, iOS' second-largest market behind the US.
The UK remains fourth in the world in terms of revenue and downloads generated from the iOS App Store, behind China. Australia is No 5 on the list.
Google Play's largest revenue-generating markets were Japan, the US, South Korea, Germany and Taiwan in the third quarter.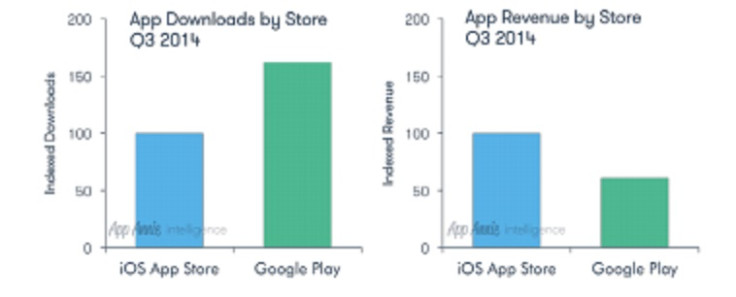 The App Annie Macro Trends report also showed that Google Play downloads exceeded iOS App Store downloads by 60% in the third quarter, roughly the same as the last quarter. In the third quarter of 2013, Google Play downloads were only 25% higher than iOS App Store downloads.
"Emerging markets continued to show remarkable growth on Google Play and have helped drive the store's impressive download growth over the last year," the report says.
It added that the revenue difference between the two stores is shrinking.
Messaging apps continue their remarkable performances on Google Play and the iOS App Store with Facebook Messenger leading downloads on both, according to the report.
Game downloads and revenues skyrocketed on both iOS and Google Play.
Emerging markets such as Brazil and India have been key to Google Play download growth in the third quarter. Brazil's market share of Google Play downloads notably increased more than any other country, followed by India and Indonesia.
© Copyright IBTimes 2023. All rights reserved.