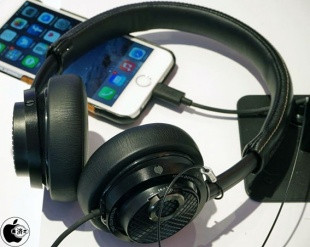 Apple's highly-rumoured flagship smartphone the iPhone 7 returns to spotlight as fresh speculation suggests that the successor to the iPhone 6s will feature a thinner profile in the absence of 3.5mm audio port aka headphone jack. A recent report on MacRumors suggested that the iPhone 7 could be as thin as an iPod Touch.
The report adds that the iPhone 7 could be Apple's thinnest smartphone yet, with its estimated thickness in the range of 6.0mm to 6.5mm. With the iPod Touch measuring a mere 6.1mm in thickness, Apple has plans to further reduce the size on its next flagship smartphone by removing the 3.5mm audio port.
In its bid to make the forthcoming iPhones thinner than ever, Apple will be implementing lightning cable based headphones instead of the 3.5mm headphone jacks to reduce up to 1mm thickness in the size of the handset. If recent developments are any indication, Apple is already headed in the right direction with the announcement of lightning headphones specifications sometime back in 2014.
A report on Macotakara, citing information from a reliable source, suggests that Apple will include Lightning EarPods in the box with the next iPhone and the specifications might actually depend on accessory makers as they make adapters to allow traditional headphones to be connected over the iPhone's lightning connector or make headphones with in-built lightning connectors out of the box.