Apple has hired Burberry CEO Angela Ahrendts to take up the newly created role of senior vice president of retail and online stores.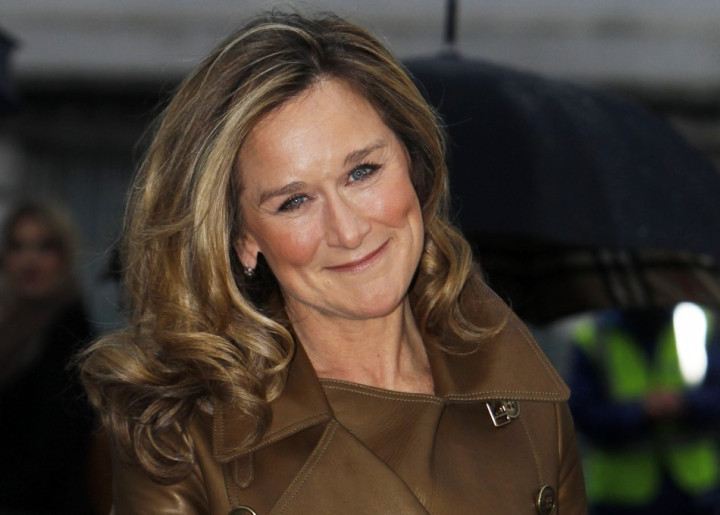 Ahrendts will be reporting directly to company CEO Tim Cook and will lead the iPhone maker's strategic direction, expansion and operation of both its physical retail stores and online websites.
Cook said: "I am thrilled that Angela will be joining our team. She shares our values and our focus on innovation, and she places the same strong emphasis as we do on the customer experience. She has shown herself to be an extraordinary leader throughout her career and has a proven track record."
Changing the world
Ahrendts, who was Burberry CEO from 2006, said she was "profoundly honored" to join Apple in the new role. "I have always admired the innovation and impact Apple products and services have on people's lives and hope in some small way I can help contribute to the company's continued success and leadership in changing the world."
The announcement of its CEO's departure came as Burberry posted 17% growth in retail sales in the six months to the end of September, driven by strong growth in Asia Pacific and the Europe, Middle East, India and African division.
The American businesswoman, 53, will join Apple in the spring of 2014.
In June, Ahrendts became the first woman to top Britain's high-earning executive list, having been paid £16.9m in 2012, £5 more than second-place chief executive, Angus Russell, of pharmaceuticals company Shire. Ahrendts' departure from Burberry takes the number of female CEO's of FTSE 100 companies down to just two; Carolyn McCall of easyJet, and Alison Cooper, head of Imperial Tobacco.
Prior to Burberry, Ahrendts was executive vice president at fashion company Liz Claiborne Inc (now Fifth & Pacific), and has previously served as president of New York fashion house Donna Karan International.
From Dixons to Burberry
Opening in 2001, Apple's retail stores are some of the most successful in the world, with average revenue per store reaching almost $13 million (£8m) in the first quarter of 2013, according to data from analysis firm Asymco, or $57.60 per visitor.
Although Ahrendts' role at Apple is being described as new, she will effectively take over where John Browett left off, after his ousting from the company in late 2012, having served as head of retail for just seven months after joining Apple from UK electronics chaing Dixons.
Meanwhile, Burberry announced that chief creative officer Christopher Bailey will step up to the role of CEO, having served at the company since 2001. Ahrendts said Burberry is "in brilliant shape. I am confident that Christopher, as one of the generation's greatest visionaries, will continue to lead Burberry to new heights."
iWatch
Apple's ties with Burberry were first made apparent after the launch of the iPhone 5s, which was used by the London fashion brand to record a 15-minute video shoot at London Fashion Week, before the smartphone went on sale.
Ahrendts' hiring comes just three months after Apple announced the appointment of Paul Deneve, who moved to the iPad maker from his role as CEO at fashion label Yves Saint Laurent. His move is thought to be related to Apple's development of an 'iWatch' where an understanding of fashion will be as important as the technology and engineering behind the product.